Top Trader Says Bitcoin (BTC) Has More Room To Run After Clean Break of Critical Resistance – Here's His Target
A closely followed crypto trader argues that Bitcoin's (BTC) recent rally likely has more gas left in the tank and says he has a near-term price target in mind.
Pseudonymous trader The Flow Horse tells his 183,000 followers on the social media platform X that when he looks at a longer-term chart, a further 25% or so BTC rally before hitting resistance is a probable outcome.
According to the trader, Bitcoin's clean break of the $32,000 area is evidence that another leg up could be coming for the king crypto.
"When I zoom out, I have a hard time not seeing Bitcoin hitting at least $39,000 in the short term.
We broke out of a multi-quarter range, and have put plenty of people in a position of discomfort, wondering if they should chase or not.
It would be a rare occasion for this to not persist a little bit more before finally baiting people in at the worst possible spot."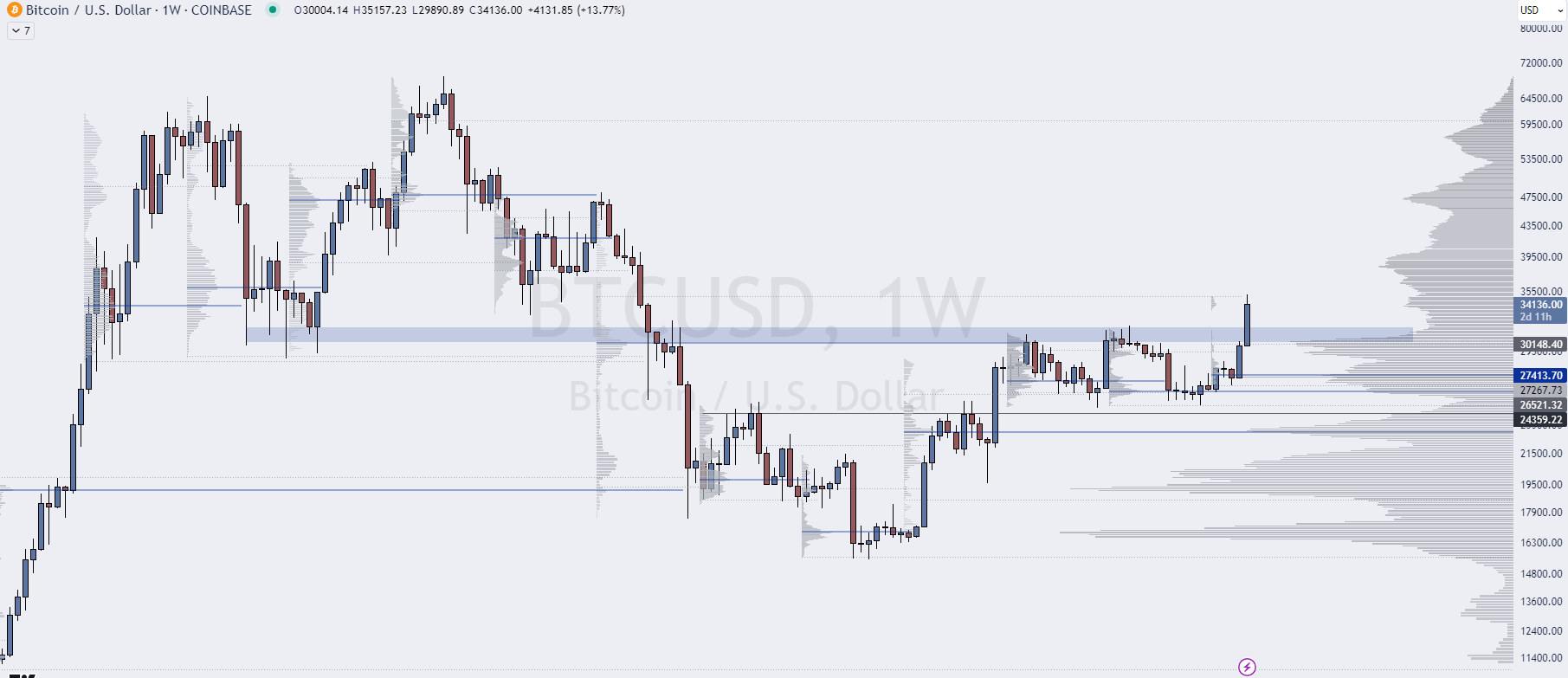 The Flow Horse also says that one thing that could foil the strength in crypto is if something big happens in the traditional financial markets, though he notes equity markets have already significantly corrected without having much effect.
"My only concern for crypto is if legacy does something wonky, and right now although we are well off the highs, almost no fear gauges are flashing."
At time of writing, Bitcoin is trading at $34,189.
Generated Image: Midjourney