Top Analyst Predicts Pullbacks for Solana and Altcoins, Updates Outlook on One Ethereum-Based Crypto Asset
A crypto analyst who nailed the top of the 2021 Bitcoin (BTC) bull market says Solana (SOL) will likely pull back after a big rally.
Pseudonymous analyst Pentoshi tells his 706,400 followers on the social media platform X that Solana could dip by more than 25% from its current value.
"Whether it goes higher, or lower first. I think you'll get another shot to buy $35-$36 and maybe even $32."
Solana is trading for $43.05 at time of writing.
The trader also predicts that other surging altcoins will likely see up to 20% pullbacks.
"In regards to alts, many of these will have massive 15-20% pullbacks in due time. And a lot of people are sidelined. Your opportunities will come."
Next, the trader weighs in on the confidential transaction blockchain project Beam (BEAM), noting key milestones in the ecosystem.
"BEAM has already had its first buyback and burn worth $158,000 since the migration. To date 37%+ has been burned and the treasury is up another 2.5 million-plus this month inching closer to the 100 million mark. Expecting at least another million USD to be burned by end-of-year at this pace."

The trader also says he is bullish on BEAM.
"Expecting a few solid updates by end-of-year."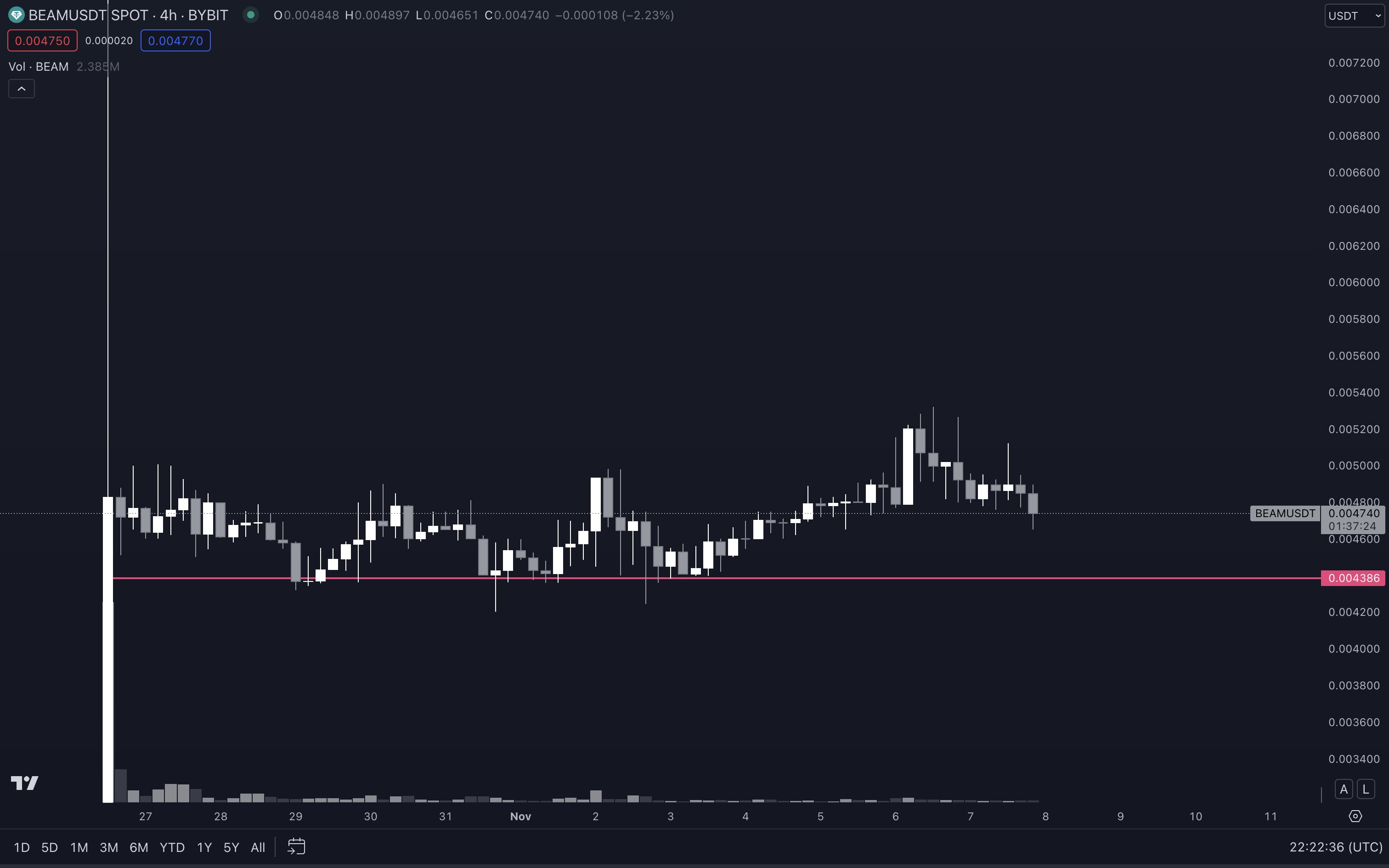 BEAM is worth $0.00534 at time of writing, up 10.6% in the last 24 hours.
Generated Image: Midjourney