Deep Bitcoin Pullback Is One of Best-Case Scenarios for BTC Heading to 2024, According to Analyst – Here's Why
A closely followed trader believes that a deep Bitcoin (BTC) will set the stage for the crypto king to witness exponential gains in the coming months.
Analyst Kevin Svenson tells his 130,500 followers on the social media platform X that a retest of Bitcoin's previous resistance at $31,000 into support would be long-term bullish for BTC.
According to Svenson, the correction would set up BTC for a sustainable rally next year.
"Bitcoin – Retesting Breakout Zone (Scenario):
Contrary to what you might think, the chart depiction below represents one of the best-case scenarios.
It allows indicators to reset, generates constructive price action, and sets the stage for a strong launch into 2024…
What is this chart really saying? It's saying uptrend and bullish into 2024. I really don't care about a possible dip. It's just a buying opportunity."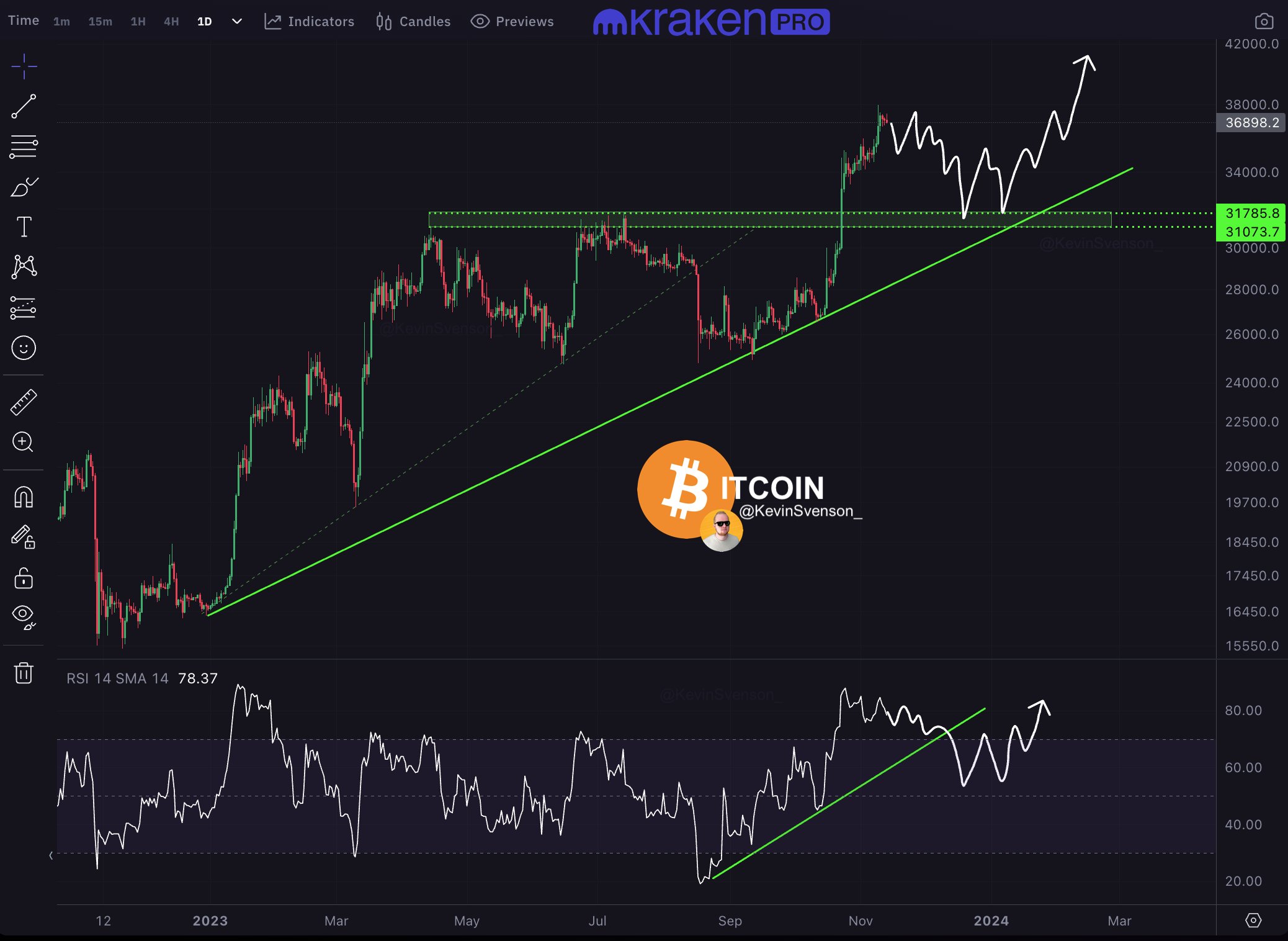 Looking at Svenson's chart, he seems to predict that Bitcoin will tap the $31,000 level twice toward the end of the year before surging close to $40,000 at the start of 2024.
The analyst also unveils a long-term scenario for Bitcoin which he calls "realistic." He shares a chart showing Bitcoin rallying well above $125,000 in early 2025.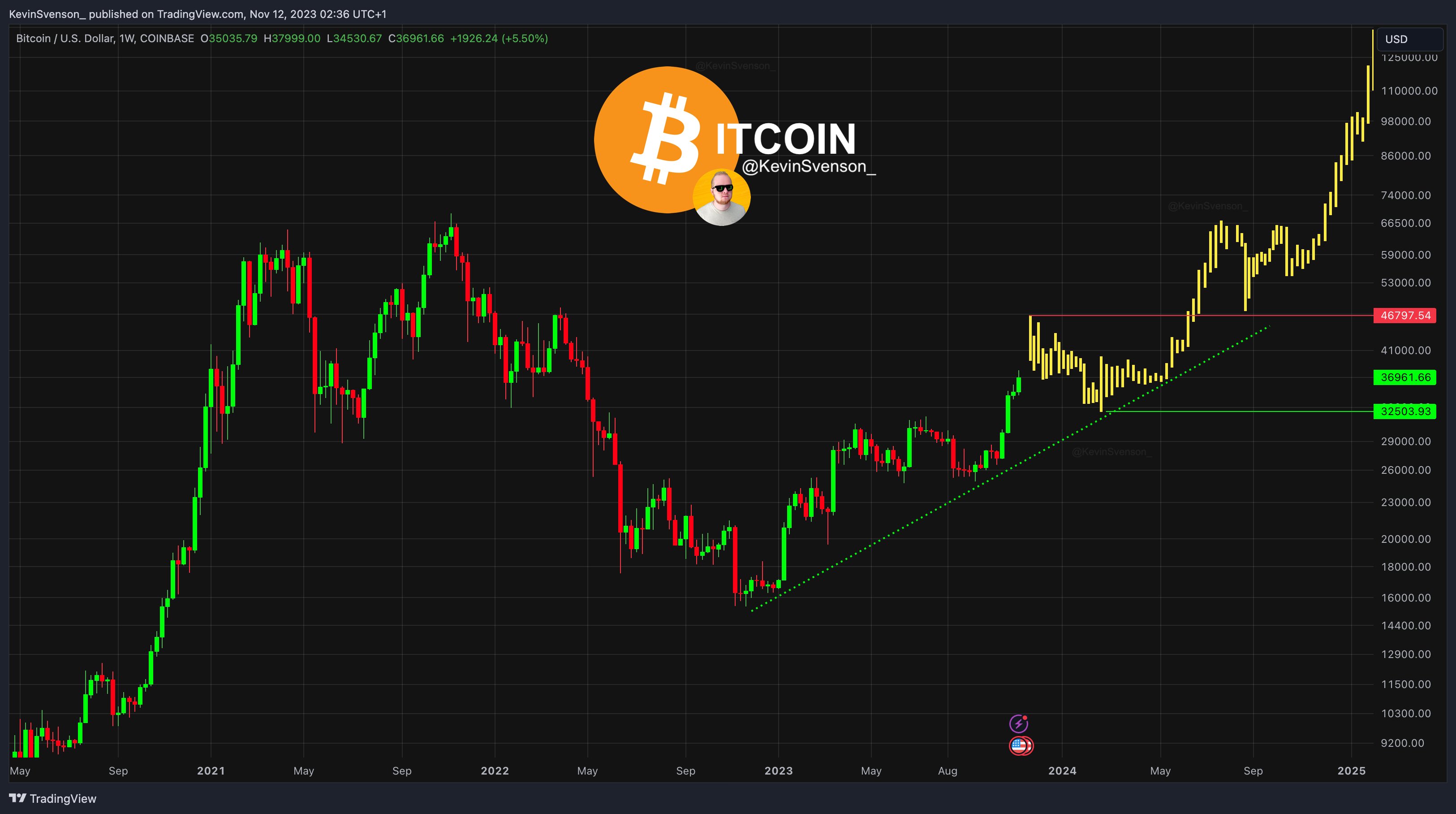 At time of writing, Bitcoin is worth $36,367. A move toward Svenson's long-term target suggests an upside potential of more than 243% for BTC.
Generated Image: Midjourney