Chancer presale raises over $750k in under 4 weeks
London, United Kingdom, July 14, 2023, Chainwire
Chancer, a blockchain-based app for predictive markets, has raised $750,000 in four weeks during its presale.
Stage 1 is about to sell out, with less than 23% of tokens remaining before a 10% price increase. Chancer plans to allow decentralized betting, enabling users to create odds and "become the house." Their co-founders, Adam and Paul Kelbie are gaining popularity in the blockchain community.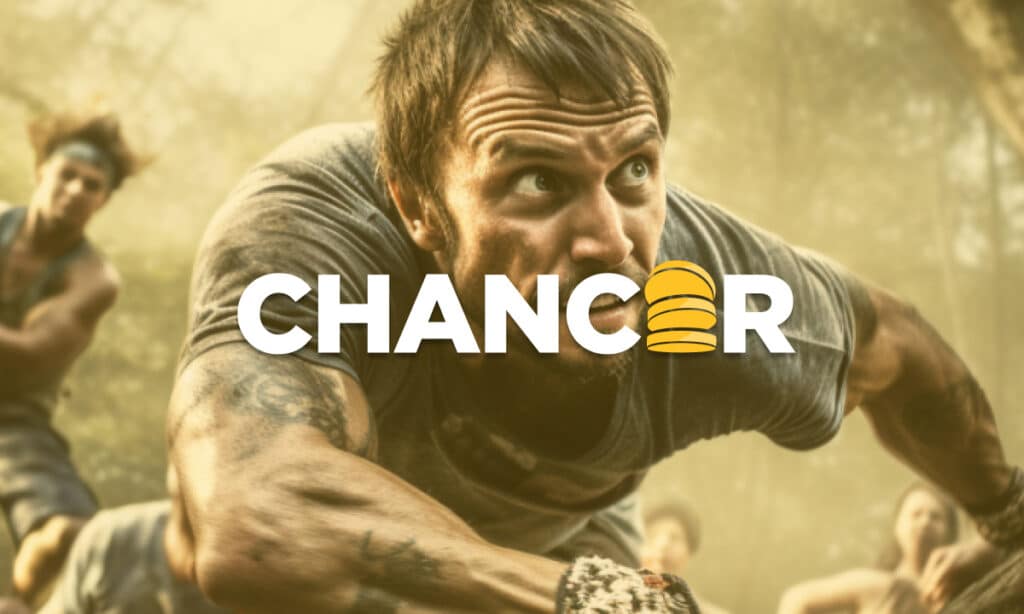 Adam Kelbie, the CEO of Chancer, said:
"I am delighted with the engagement we're seeing in the ever-growing Chancer community and the raise – but not completely surprised. This idea has been in the making; this is the year we deliver something huge. We're seeing increased investor interest by the day and a number of potential partner collaborations."
Users interested in purchasing Chancer tokens can do so through the official website.
Chancer: driving decentralized betting revolution
Chancer is a decentralized and democratized blockchain betting platform that empowers bettors by eliminating unfavorable odds set by bookmakers.
Unlike traditional bookies, Chancer allows users to bet among themselves on a fully peer-to-peer platform.
Users can place small bets with friends or participate in large-scale viral bets on global events such as the World Cup Final, the Oscars, or even the United States presidential elections.
Powered by Google's WebRTC, users can communicate in real time while live-streaming events.
You might also like: Chancer token presale is live, experts remain bullish in 2023
All bets on the platform use the CHANCER token as the lifeblood of the system, which has real-world utility. As more users join, the opportunity to disrupt the $63 billion betting industry grows. CHANCER's price benefits from increased adoption and global reach.
Chancer has undergone CertiK auditing, and the team has submitted personal details as part of the know-your-customer (KYC) process, providing reassurance for the project.
This is especially important given the extensive development roadmap.
The Chancer presale
Chancer has secured funding quickly, reaching over $750k, due to its practical applications and user-friendly platform.
Its extensive roadmap outlines its plans to become a decentralized autonomous organization (DAO), which has generated interest from investors.
The inclusion of tether (USDT) and ethereum (ETH) purchase options as of July 12 has made the presale accessible to a broader audience.
CHANCER token holders can receive various benefits, such as staking tokens, earning passive income, and reduced bet fees. This concept allows users to set their odds.
Chancer is giving away $100,000 in tokens to attract more people to the event. Ten winners will be chosen, which is Chancer's way of giving back to the community.
Upcoming developments and expectations for Chancer
Chancer is still in its presale, presenting a potentially interesting prospect to those exploring new projects in 2023.
Chancer's current fundraising objective stands at $15 million. Considering the swift achievement of the initial $750,000, the company anticipates a smooth journey toward reaching its target. Afterward, Chancer will list on several exchanges, which will be announced during the presale.
Chancer's betting platform empowers bettors to set their odds, potentially disrupting traditional betting houses. Investors can consider participating as the token is available for $0.01.
About Chancer
Chancer plans to create the world's first decentralized social predictive markets platform. This will allow token holders to create and participate in predictive markets based on their interests, expertise, and social opportunities.
The project aims to disrupt the global gambling and betting market by eliminating the house and challenging the traditional bookmaking and betting business model.
Users can get involved with Chancer on the official website.
For more information: Website | Whitepaper | Socials
Contact
Adam Kelbie
Chancer
Read more: Wall Street Memes and Chancer presales launched, analysts weigh in
Disclosure: This content is provided by a third party. crypto.news does not endorse any product mentioned on this page. Users must do their own research before taking any actions related to the company.