$27,000,000 in USDT Stolen by Hackers From Hot Wallet Connected to Binance Deployer: On-Chain Data
Hackers reportedly stole more than $27 million worth of the top stablecoin USDT from a Binance hot wallet over the weekend.
The on-chain researcher pseudonymously known as ZachXBT says that the victim's address was connected to a Binance deployer wallet, which is used to generate smart contracts.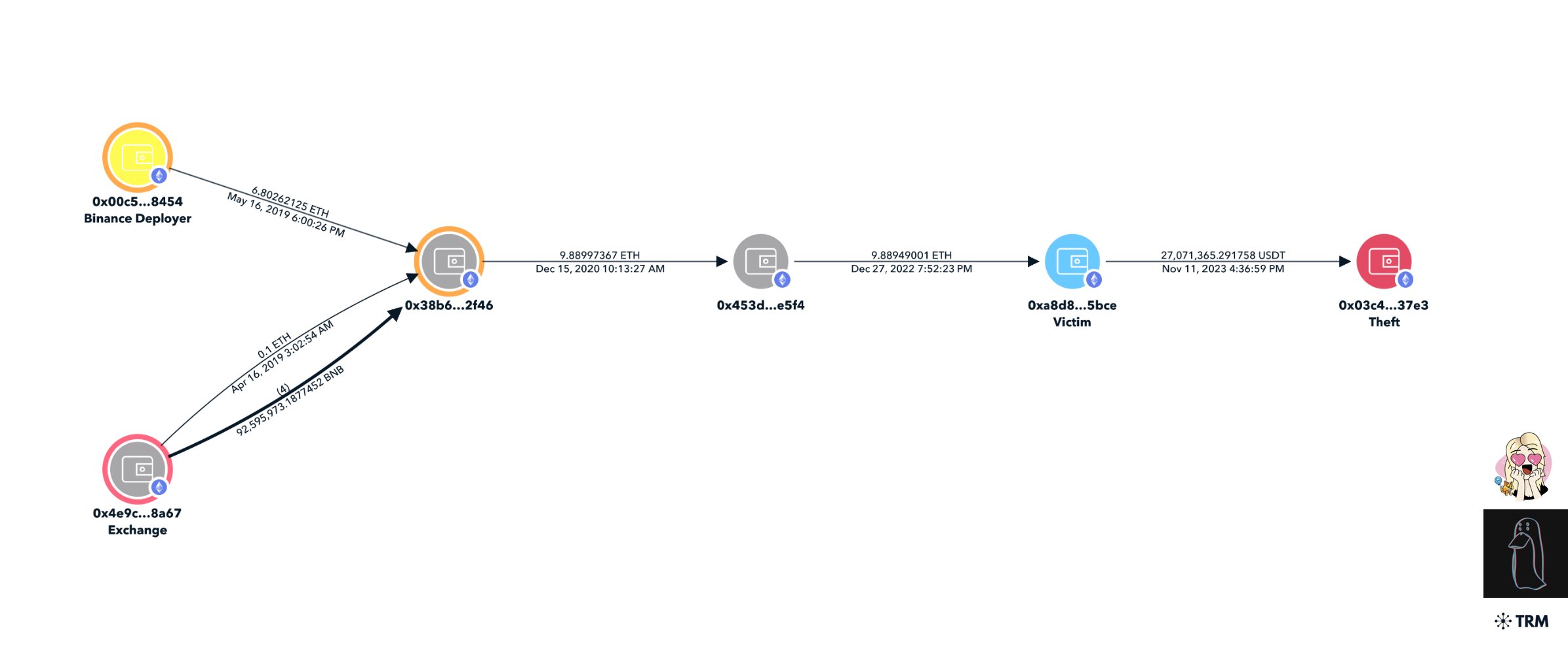 The stolen USDT was quickly swapped for Ethereum (ETH) and then transferred to instant exchanges like FixedFloat or ChangeNow, according to the on-chain sleuth. ZachXBT says the hackers also bridged to Bitcoin (BTC) via the decentralized cross-chain liquidity protocol THORChain (RUNE).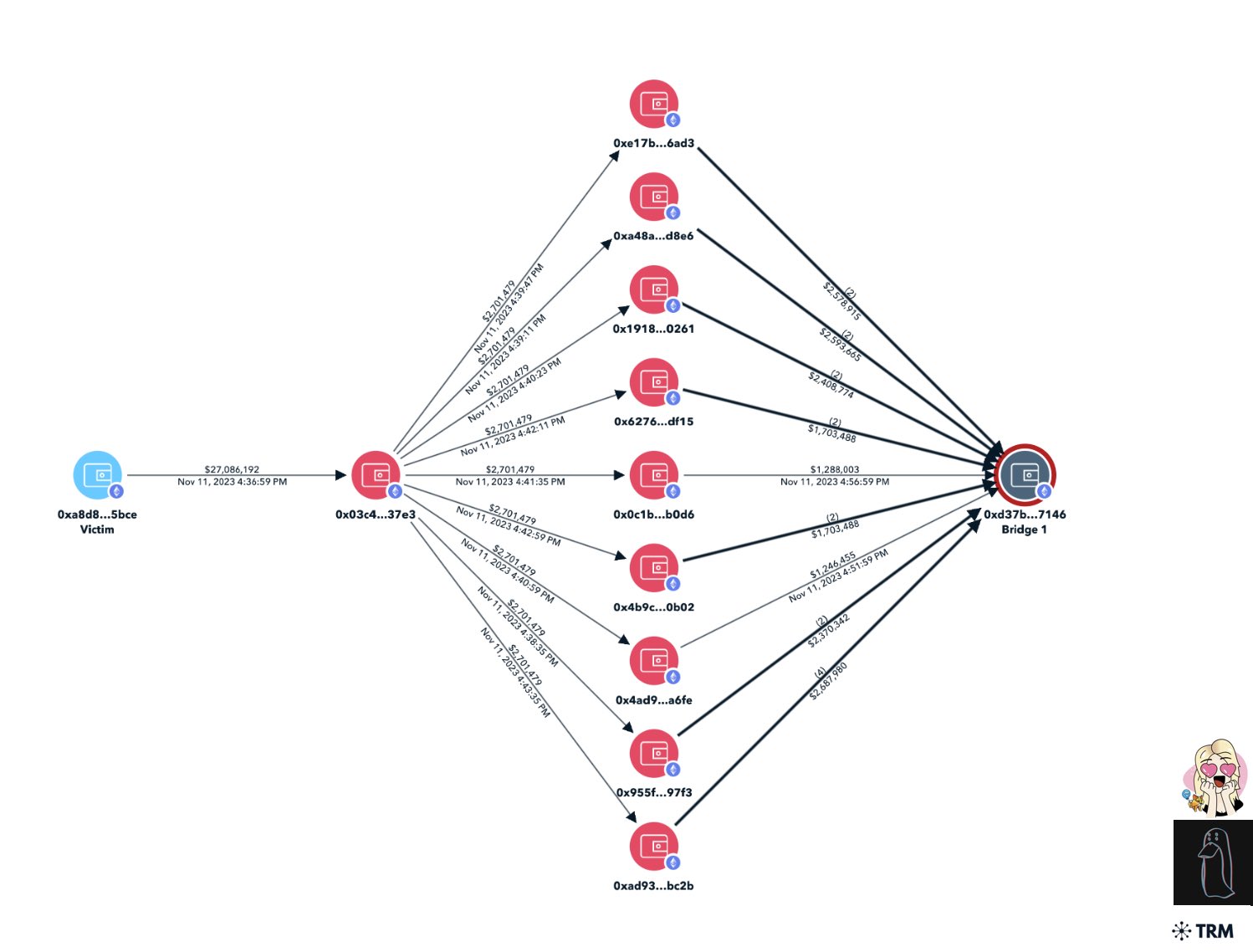 Explains the researcher,
"They will probably deposit the funds to a mixer or send them to a sketchy service next. To take large sums off-chain, OTCs (over-the-counter) [trades] are common (will be later on after funds have been laundered)."
The impacted Binance wallet was created in late 2021, according to the Ethereum-tracking website Etherscan. The wallet received the 27 million USDT from two Binance addresses earlier this month.
USDT is the top stablecoin by market cap. It's issued by Tether and aims to maintain a 1:1 peg to the US dollar.
Just last week, a hacker exploited the crypto exchange Poloniex for $125 million worth of crypto, including $56 million worth of ETH, $48 million worth of Tron (TRX) and $18 million worth of BTC.
Generated Image: Midjourney