Trader Says Mini Altcoin Season Is On, Names Targets for Solana and One Crypto Asset That's Up 110% in a Month
A popular crypto analyst is saying that a small altcoin season has arrived as several digital assets come alive.
Pseudonymous trader Altcoin Sherpa tells his 197,900 followers on the social media platform X that he is bullish on some altcoins for the rest of November.
"We're having a decent mini altseason right now, and I love to see it. I'm guessing we see some cooling off in December and then a big run again in January. ETH is likely to catch up to BTC and you should start to scale in there IMO (in my opinion)."
The trader says that Ethereum (ETH) competitor Solana (SOL) could soar another 32% from its current value.
"SOL: incredible moves, no sign of the FTX supply coming onto the market … yet. If price holds above $50 on the one-week [chart], there is no price action between here and the next area up, also known as $75. Still bullish on Solana until shown otherwise."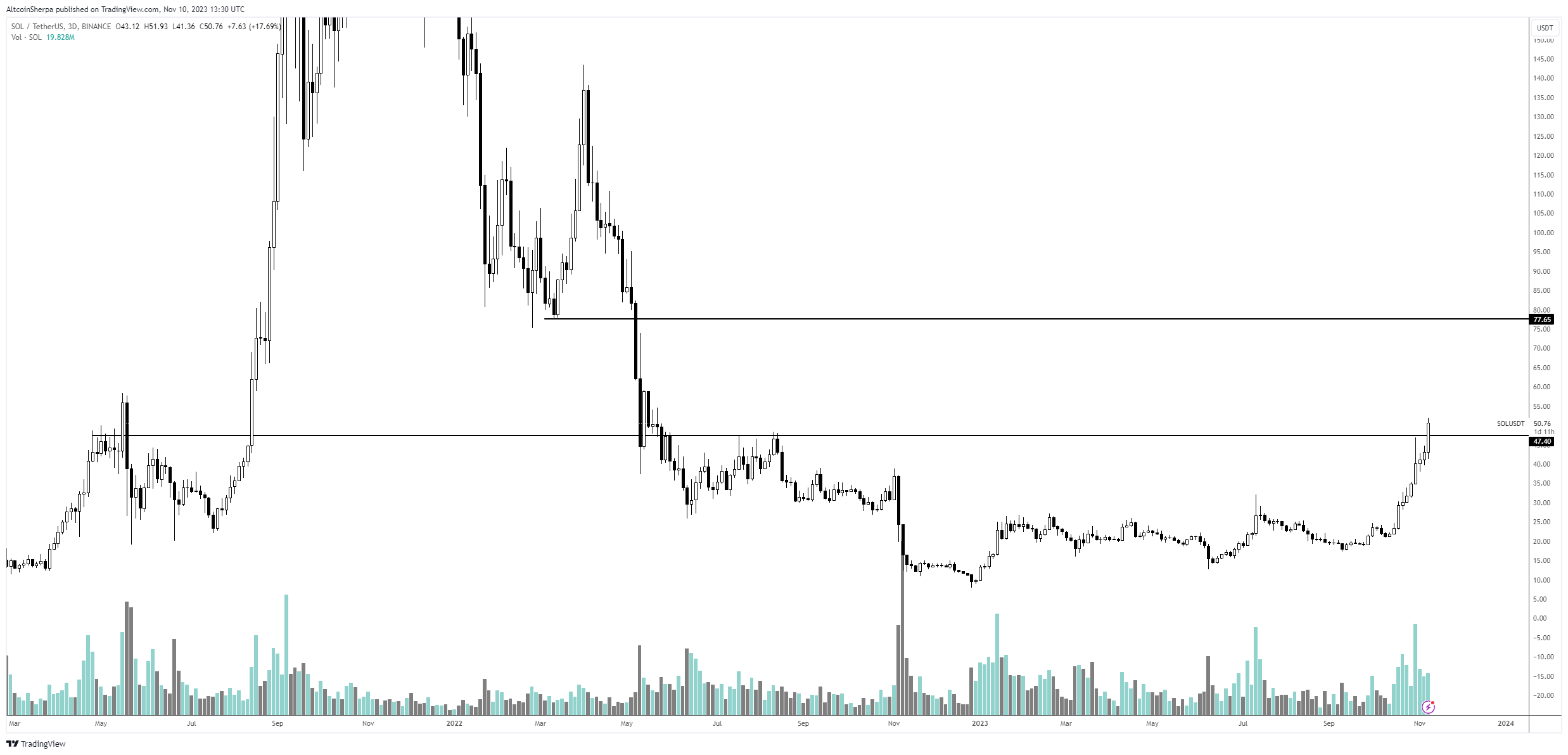 Solana is trading for $56.97 at time of writing, up 25.1% in the last 24 hours.
Next up, the trader says that decentralized blockchain oracle Chainlink (LINK) could increase more than 27% from its current value, after already soaring by 110% since October 15th.
"LINK: I don't see this stalling out until $18-$20 to be honest. After that, a small dip could come but I still think much higher targets for this one.
Many of us could have just bought LINK during that 500-day accumulation period and then held it and made more money than trading."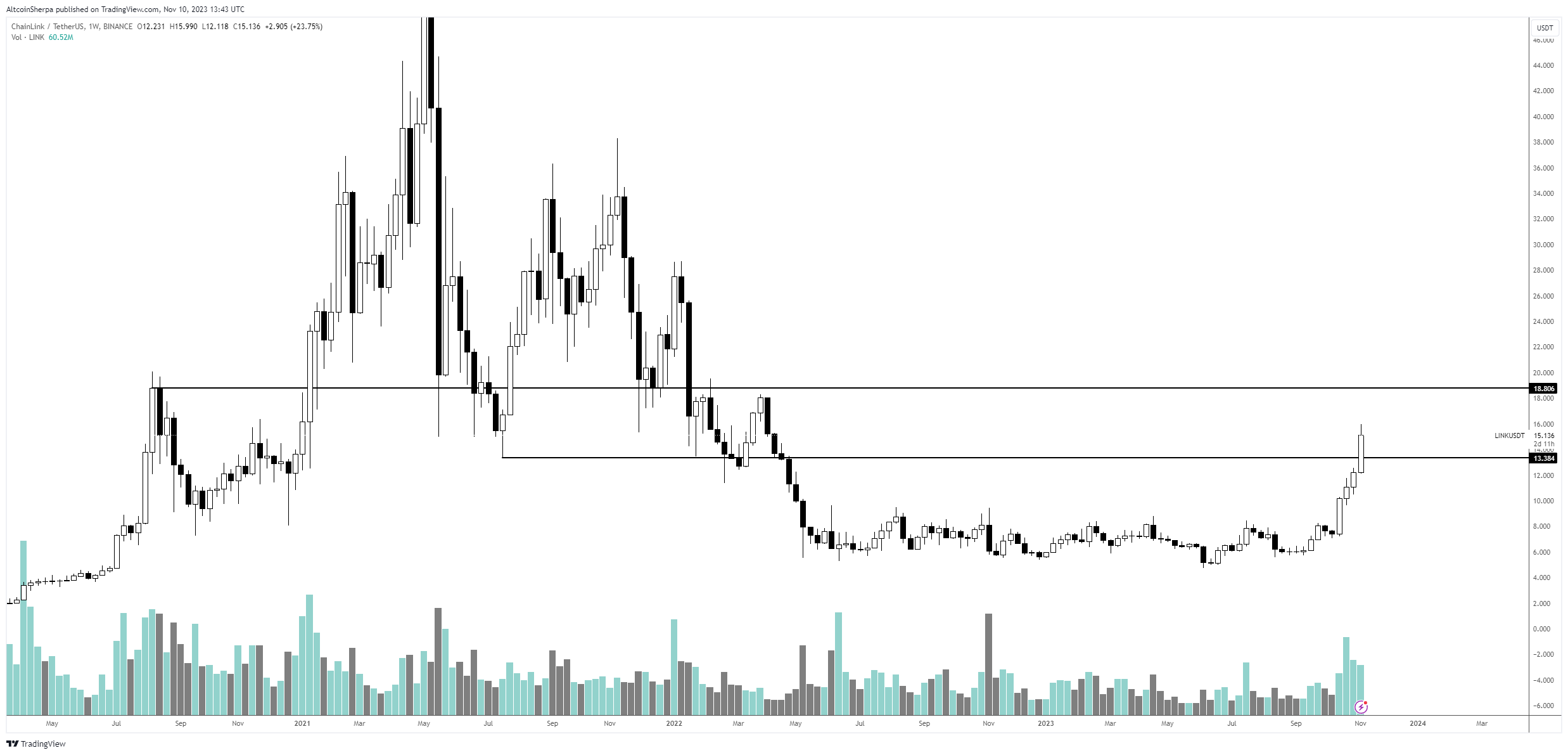 Chainlink is trading for $15.67 at time of writing, up 7% in the last 24 hours.
Generated Image: DALLE3