Sam Bankman-Fried Media Bonanza Grows as Trial Looms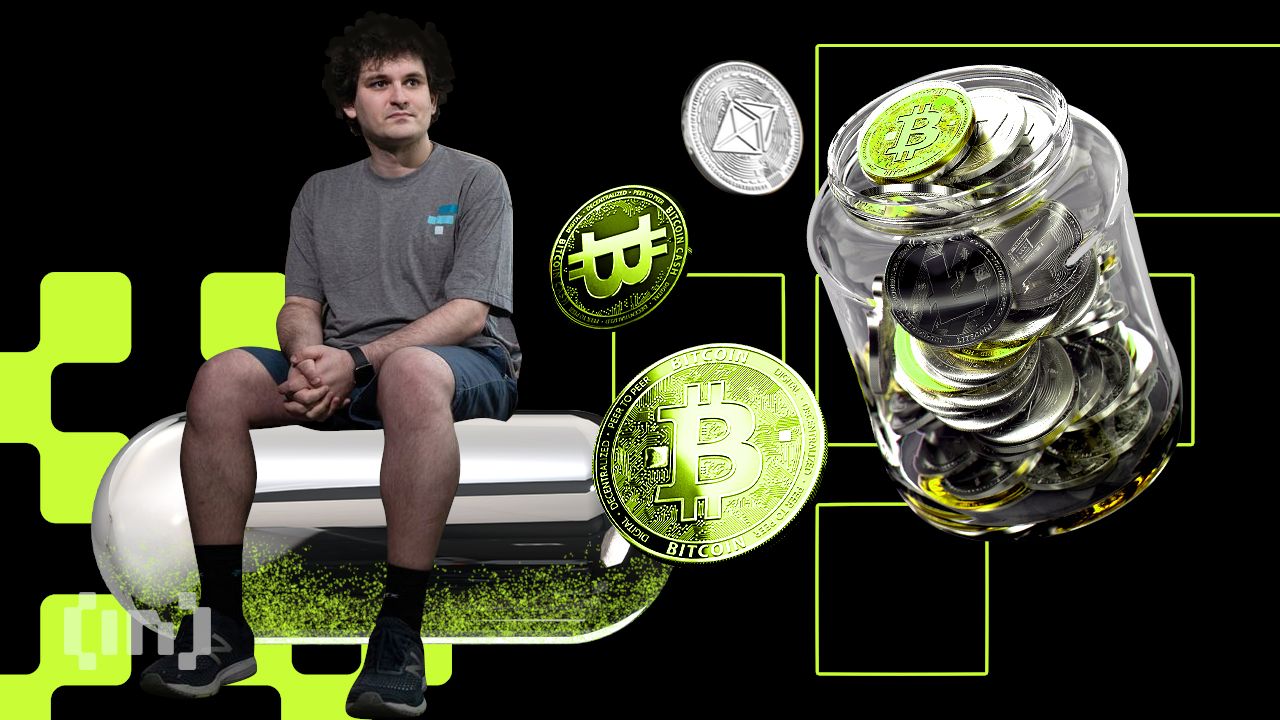 With FTX founder Sam Bankman-Fried's trial set to begin on October 3, every aspect of his life has become the subject of pervasive media scrutiny.
His upbringing, schooling, family, and even the interior of his former Bahamas home have received detailed coverage everywhere from crypto news websites to the pages of The New Yorker and Rolling Stone. Most recently, outlets have reported on his request for a suit to wear at trial, signaling that the fallen entrepreneur knows full well how much is at stake.
Sam Bankman-Fried Is Desperate to Evoke Sympathy at Trial
Bankman-Fried's lawyers asked the District Judge Lewis Kaplan to have US marshals provide him with a suit to wear at the trial, Reuters reported, citing a Tuesday night court filing.
The request illustrates just how far Bankman-Fried, whose crypto empire once was worth $26 billion, has fallen. It is consistent with other requests he and his lawyers have made while he has languished in jail awaiting trial.
Judge Kaplan's August 11 revocation of Bankman-Fried's bail meant that he would have to depend on prison fare. As a vegan, there has been very little for him to subsist on.
Bankman-Fried has reportedly reverted to a regimen of bread, water, and small amounts of peanut butter. His legal team has tried to use his dietary restrictions as a lever. Hoping to put pressure on Judge Kaplan to let him out at least until his trial.
But legal arguments, and the weight of the charges against Bankman-Fried, have had more influence than any attempt to evoke sympathy. Judges have sided with the Department of Justice, which turned up the heat on Bankman-Fried over the summer.
Last Thursday, a federal appeals court shot down his plea for the reversal of Judge Kaplan's revocation of his bail. And of a 2nd Circuit Court of Appeals decision to let the August 11 ruling stand.
The Bankman-Fried Media Firestorm Intensifies
While Bankman-Fried has unsuccessfully challenged his detention, the media have been busy. They have delved into the obscurest corners of his past and personal life.
A lengthy profile in this week's issue of The New Yorker presents highly sensitive personal information about Bankman-Fried. Noting, for instance, that he has received meds for depression over an extended period of time.
The piece examines Bankman-Fried's relationship with his parents. Bankman-Fried has pled not guilty to the charges against him. Joseph Bankman and Barbara Fried have both voiced support for their son and their strong belief in his integrity.
More than that, they have taken turns traveling from California to New York once a week. Hoping to lend moral and material support to their son.
Can an Expert on Legal Ethics Support a Fraudster?
The article calls Barbara Fried "a leading scholar of legal ethics." It details the extreme awkwardness of her position. It's not often that a leading scholar of legal ethics has to defend someone accused of ripping off Main Street investors. People who approached FTX in good faith, and trusted the exchange not to loot their deposits.
Moreover, the profile reminds readers, Joseph and Barbara may themselves face charges for having improperly received FTX funds from their son. Last week, FTX debtors filed a lawsuit against the parents, seeking to recover millions of dollars.
Bankman-Fried's parents have not earned much sympathy from the national media. On Wednesday, the New York Post ran a story accusing Barbara Fried of "chutzpah." It took issue especially with her branding of those seeking to convict her son as "McCarthyites."
Bankman-Fried Enjoyed a Flashy Lifestyle
As if the scrutiny of his family relationships were not enough, some media sources have looked into Bankman-Fried's life in the Bahamas, from which he ran FTX until his arrest last December.
An article in Rolling Stone, a publication not normally interested in crypto, is highly sensational. It takes readers on a tour of the $40 million penthouse in the Bahamas. It describes the digs as "a cross between a luxury dorm room and a jury-rigged trading floor." With a "curved marble living room" full of computer desks.
The lifestyle FTX heads pursued in that tropical paradise is likely to do them no favors when the trial gets underway.
But as bleak as things look for Bankman-Fried, the airing of embarrassing details about someone's personal life is a two-edged sword.
On Tuesday, reports emerged that Judge Kaplan had issued a 16-page order regarding the upcoming trial. One of the judge's decisions is to allow Bankman-Fried, or his lawyers, to ask former FTX executives turned prosecution witnesses about their drug use.
So Bankman-Fried may not be the only one raked over the coals in the corruption trial of the century.
In adherence to the Trust Project guidelines, BeInCrypto is committed to unbiased, transparent reporting. This news article aims to provide accurate, timely information. However, readers are advised to verify facts independently and consult with a professional before making any decisions based on this content.