One of the Most Reliable On-Chain Bitcoin Indicators Just Flashed Bullish, According to Glassnode Founders
The co-founders of a top crypto data analytics firm say that a reliable Bitcoin (BTC) indicator is signaling bullish moves for BTC.
Glassnode co-founders Jan Happel and Yann Allemann, who share the Negentropic handle on the social media platform X, tell their followers that BTC's market demand is outpacing its supply.
Additionally, the Bitcoin network recently saw 700,000 new addresses created in just one day, which the analysts say is one of the top indicators for future price movements.
"Bitcoin's market demand has outpaced its supply, a clear sign of robust positive momentum.
In just one day, a whopping 700,000 new BTC addresses joined the network. This expansion is considered one of the most reliable indicators for price predictions.
With fewer BTC coins currently in circulation, buyers might need to increase their bids to have their orders executed promptly."
In a further analysis in a blog post, the co-founders say that with BTC going so fast, buyers will need to increase their bids, possibly driving the price of BTC up.
"Because there are fewer BTC coins available right now, purchasers may have to raise their bids to get their orders filled fast. This could unwittingly boost the BTC price above $40,000 soon."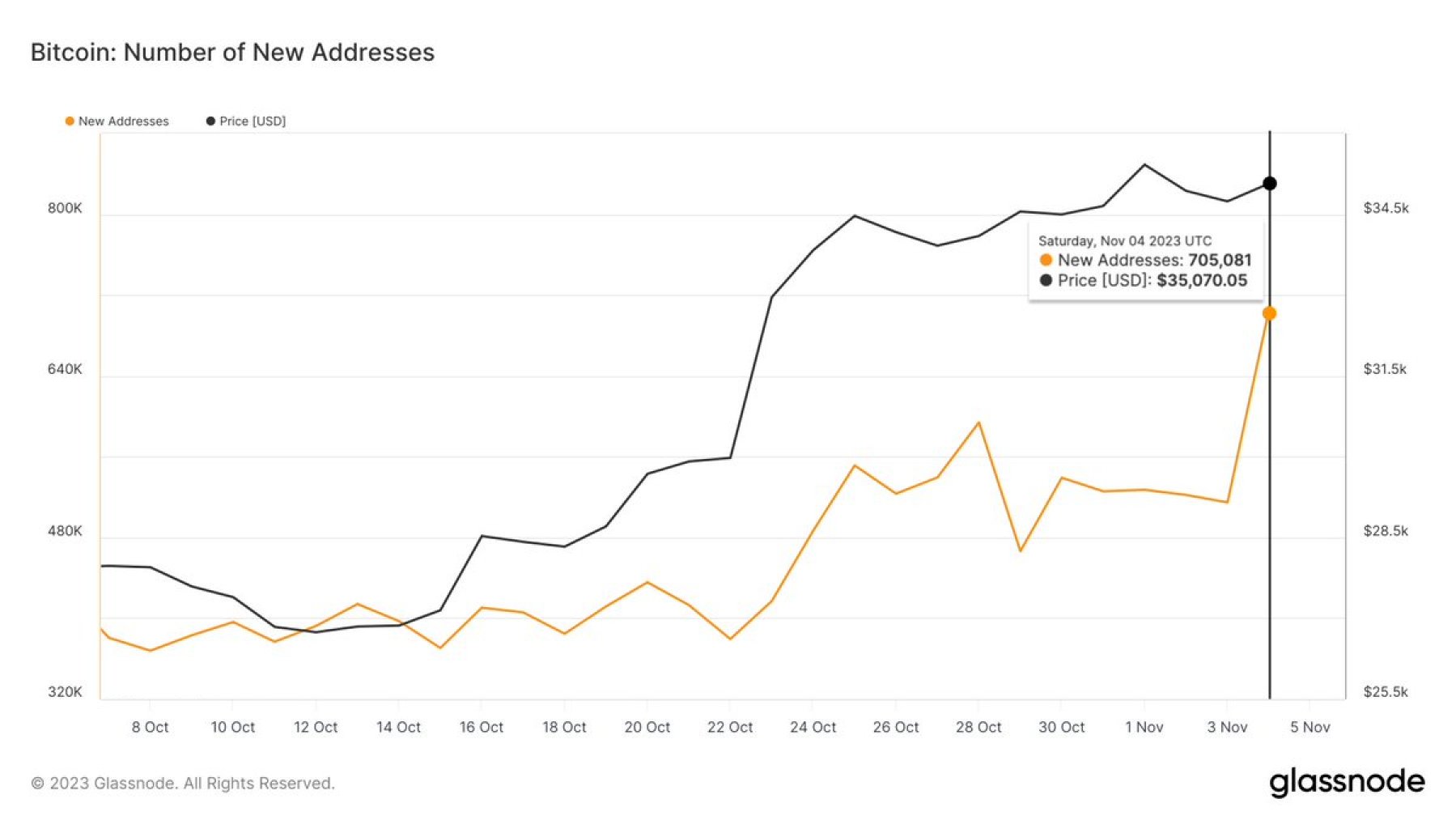 BTC is worth $34,675 at time of writing.
Following up on what's next for altcoins, the Glassnode co-founders say decentralized finance (DeFi) and layer-1 tokens are blazing a comeback trail.
"Altcoins' Higher Beta Points to Potential for Elevated Gains Against Bitcoin's Stability
INTRO: As BTC stabilizes, the spotlight turns to altcoins for potentially higher returns, thanks to their volatility.
MAIN: Solana leads the charge with XRP and Cardano on its heels, showcasing impressive growth and investor interest.
CONCLUSION: This week's rotation is clear: as BTC and ETH plateau, DeFi and Layer 1 tokens are bouncing back with vigor."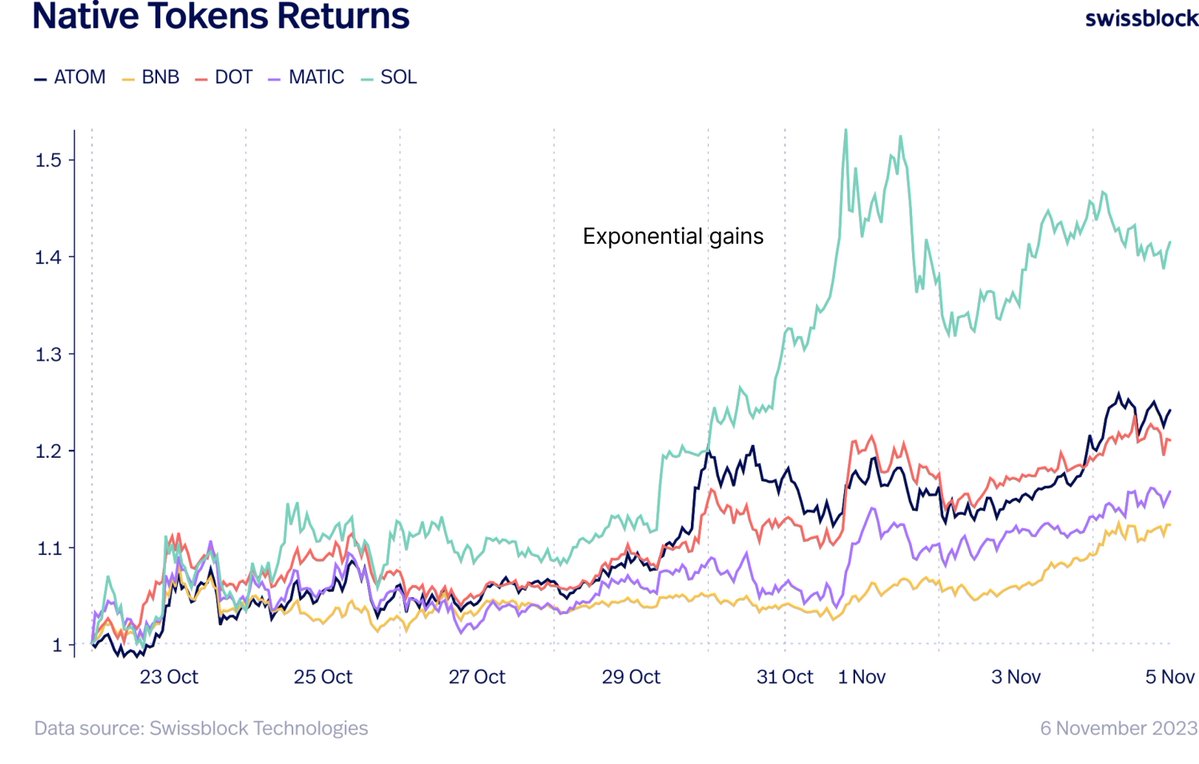 Shutterstock/antishock/Sol Invictus