Crypto Trader Warns of Solana Sell-Off, Says SOL Bottom Should Take a While To Form
A closely followed crypto strategist believes that Solana (SOL) is still in a downtrend despite last week's surge.
Pseudonymous analyst Altcoin Sherpa tells his 196,300 followers on the social media platform X that Solana is facing a key resistance level at around $19.50.
According to the analyst, Solana has been printing bearish lower-high setups ever since hitting its 2023 high of $32.30 in July.
"Would be cautious on this current move up. It's nice to see some recovery but every rally the last few weeks has resulted in just a lower high. Regardless, if you're in it for an investment, it cant be bad to accumulate sub-$20."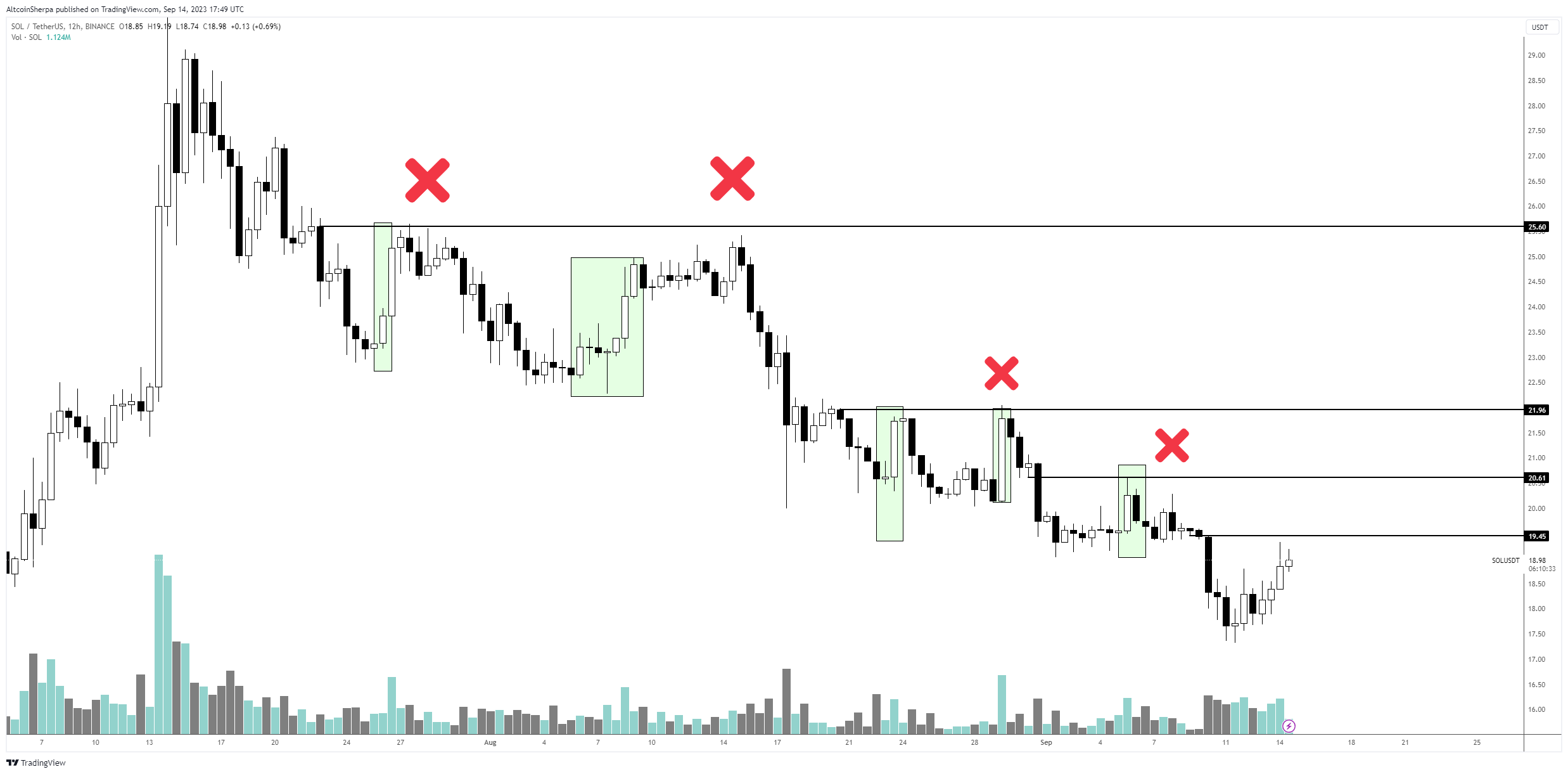 At time of writing, SOL is trading for $19.04, up over 8% from its seven-day low of $17.57.
Should SOL's latest rally fade, Altcoin Sherpa says that the $14 level could act as support. However, he warns that SOL's prospects of staying above $14 all depend on how the bankrupt crypto exchange FTX liquidates its massive Solana trove to the tune of $1.16 billion.
"This one should take a while to form a bottom though. I don't know if the FTX stuff is 'priced in.' The next few months will be very interesting to see how the price reacts to the large supply on the market."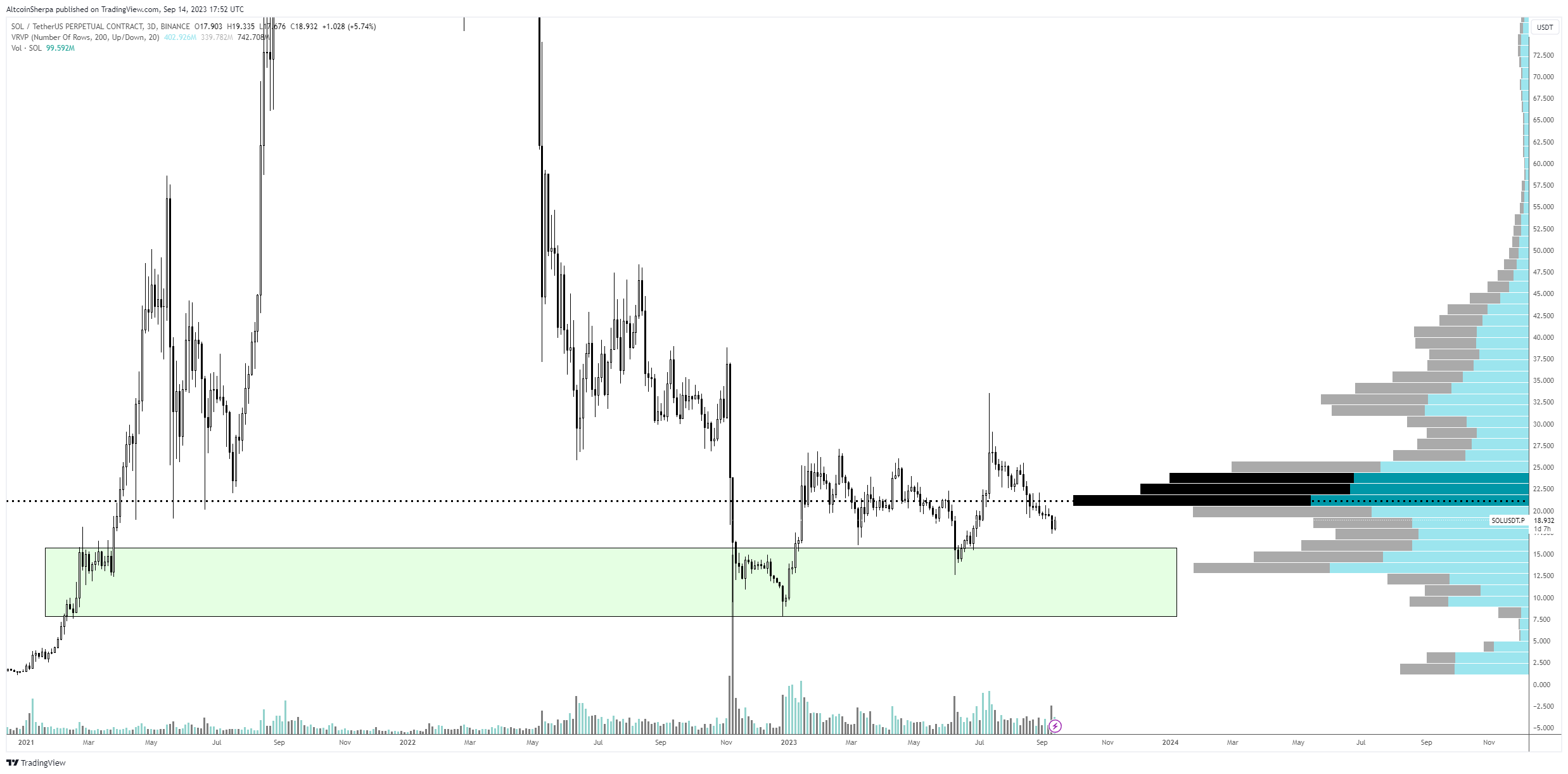 While Altcoin Sherpa is sounding the alarm about FTX's large Solana holdings, investor Chris Burniske tells his 263,400 followers on the social media platform X that only a tiny amount of the defunct crypto exchange's SOL trove is liquid.
"Only ~13% of FTX's SOL holdings are liquid."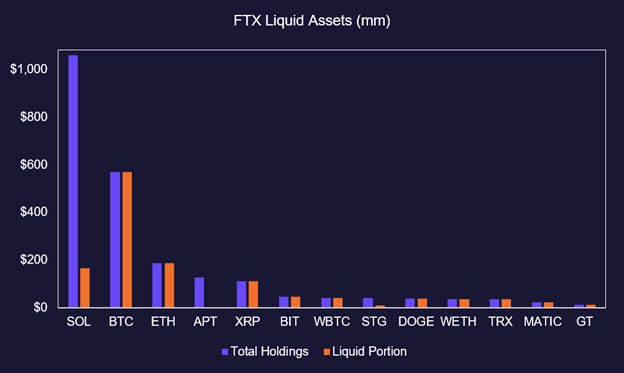 Burniske, who is a partner at the crypto-focused venture capital firm Placeholder, says that he's long-term bullish on SOL despite its FTX baggage.
"ETH and BTC both have baggage and have made new ATHs (all-time highs) in each major expansion. Every human is flawed, every institution is flawed and every coin is flawed.
In other words, we all have baggage, and many of us, be it a human, institution, or coins, continue to make new ATHs."
Generated Image: Midjourney