Bitcoin to Repeat 2019 Correction? Trader Outlines 'Worst-Case Scenario' for BTC
A widely followed crypto analyst is outlining what a "worst-case scenario" could look like for Bitcoin (BTC) ahead of the expected April 2024 halving event.
Pseudonymous crypto analyst Rekt Capital tells his 363,800 followers on the social media platform X that BTC could repeat a similar price pattern to 2015 – also a pre-halving year – and enter a months-long accumulation phase.
"If Bitcoin is going to repeat 2015 then a multi-month re-accumulation range at highs could form in the coming weeks."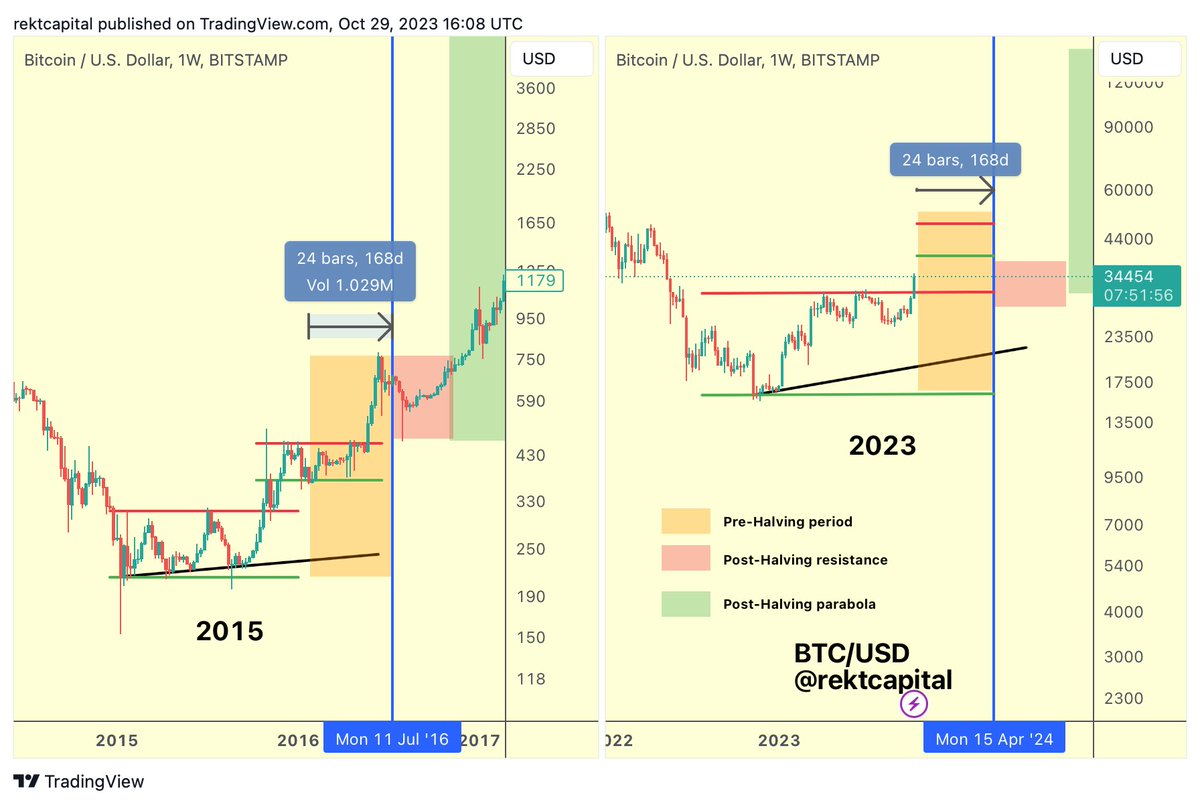 However, the analyst says BTC may instead follow a 2019 pre-halving year pattern and decline by more than 40% from its current value to flush out weak hands before continuing upward.
"Worst-case scenario for Bitcoin? A revisit of about $20,000 over the next five-and-a-half months before the halving. That would be a -42% drop from here. How likely is it that this could happen? Worst-case scenarios typically have a low probability of occurring."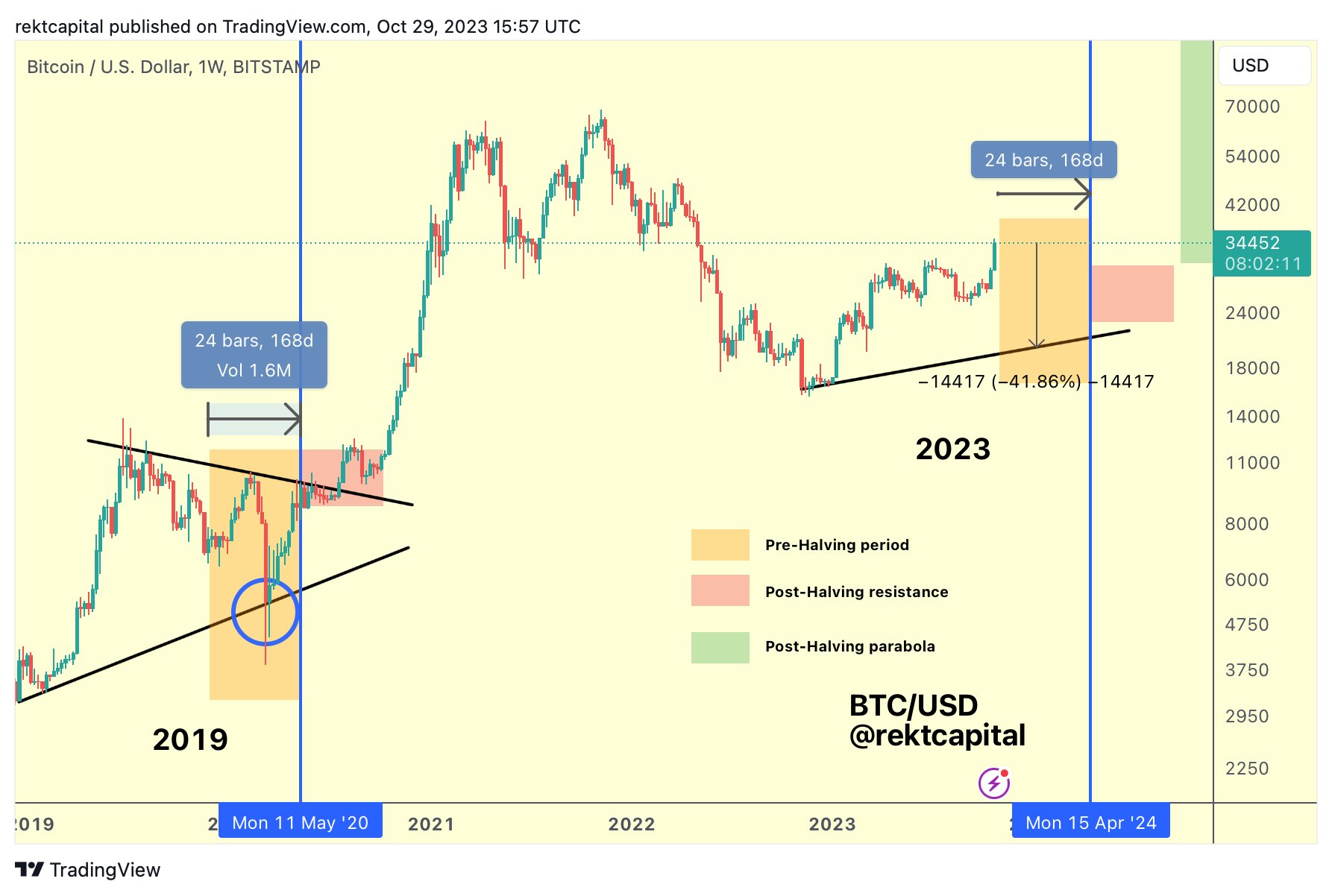 Lastly, the analyst warns that when BTC hits new yearly highs, as it has in 2023, price has historically become very volatile.
"In the previous cycle at this same point in the cycle we were just finishing up a retrace before consolidation and then rallying towards the upside. But later down the line we saw a deeper retrace. So right now of course we're seeing the opposite so we're breaking out right now but who's to say over the next 175 days we're not going to see a deeper retrace down the line. Could it go to $20,000? That would be probably the worst-case scenario, but history does suggest that we could see a deeper retrace.
That's an opportunity to really take advantage of, but of course, we are in the new macro uptrend. We have been for a long time. The only question was could we see a deeper retrace below $25,000? Of course, we've broken out to new yearly highs and historically when we've done that we've seen in the midterm, we've seen lots of volatility in 2019 and 2020 in particular."
Bitcoin is trading for $34,520 at time of writing.
Generated Image: Midjourney