Crypto Market Cap Hits One Trillion US Dollars
Thursday 07 January 2021, 10:00 AM AEST - 4 months ago
The overall cryptocurrency market capitalization has reached one trillion US dollars for the first time in history, according to data from the leading crypto statistics site Coinmarketcap.com.
Major cryptocurrencies like Bitcoin (BTC) and Ethereum (ETH) have seen exponential gains over the past few months, both rising by over 300% since November. Some smaller cap crypto assets and digital tokens like Chainlink (LINK), Cardano (ADA), and Polkadot (DOT) have enjoyed similar price rallies.
Bitcoin's market valuation recently catapulted to $650 billion, overtaking major US investment firm Berkshire Hathaway, with a $533 billion market cap. Berkshire Hathaway was acquired and reformed in the 70s by iconic investor Warren Buffet, who remains its chairman and CEO to this day. Buffett has historically been very vocal about his dislike of cryptocurrencies, once famously calling Bitcoin "rat poison squared". 
Despite Bitcoin being the best performing asset of the past decade by a large degree, Buffett continues to discount its worth, insisting that it has no value and is purely speculative. However, several major tech firms and financial institutions disagree, such as 170-year-old Mass Mutual which recently bought up $100 million worth of Bitcoin. A small amount compared to the world's largest digital currency asset manager, Grayscale, with over $20 billion invested in crypto assets.
Criticism
Naturally, the extreme gains mean the cryptocurrency market has once again come under fire from critics who believe that asset prices are being manipulated. As with the previous 2017 rally, many critics believe that USDT tokens printed by stablecoin company Tether are being used to artificially prop up the cryptocurrency market – much like the US Federal Reserve props up traditional stock markets with seemingly endless USD issuance.
The concerns are not without merit, especially considering Tether's continued reluctance to prove that it's USDT tokens are fully backed by genuine dollar reserves. Tether has been minting millions of dollars in USDT tokens lately, presumably to meet the demand of consumers cashing out their Bitcoin profits or buying USDT as a digital onramp to the crypto world. Without clear and transparent auditing of this issuance, it's fair to say the situation has the potential for abuse and manipulation.
One argument that challenges this theory is PlanB's Bitcoin stock-to-flow model, which has accurately tracked the price movements of the BTC/USD trading pair over several years. The model reveals how the price of Bitcoin closely follows a set pattern dictated not by buyers or sellers but rather scarcity created by the algorithm which halves the BTC mining reward every 210,000 blocks. Price movements from the very first Bitcoin halving in late 2012 – long before Tether started printing in 2015 – correlate with Plan B's stock-to-flow model. This suggests that the current price rally and the one following the previous 2016 halving are simply a result of Bitcoin's coding rather than any external manipulation.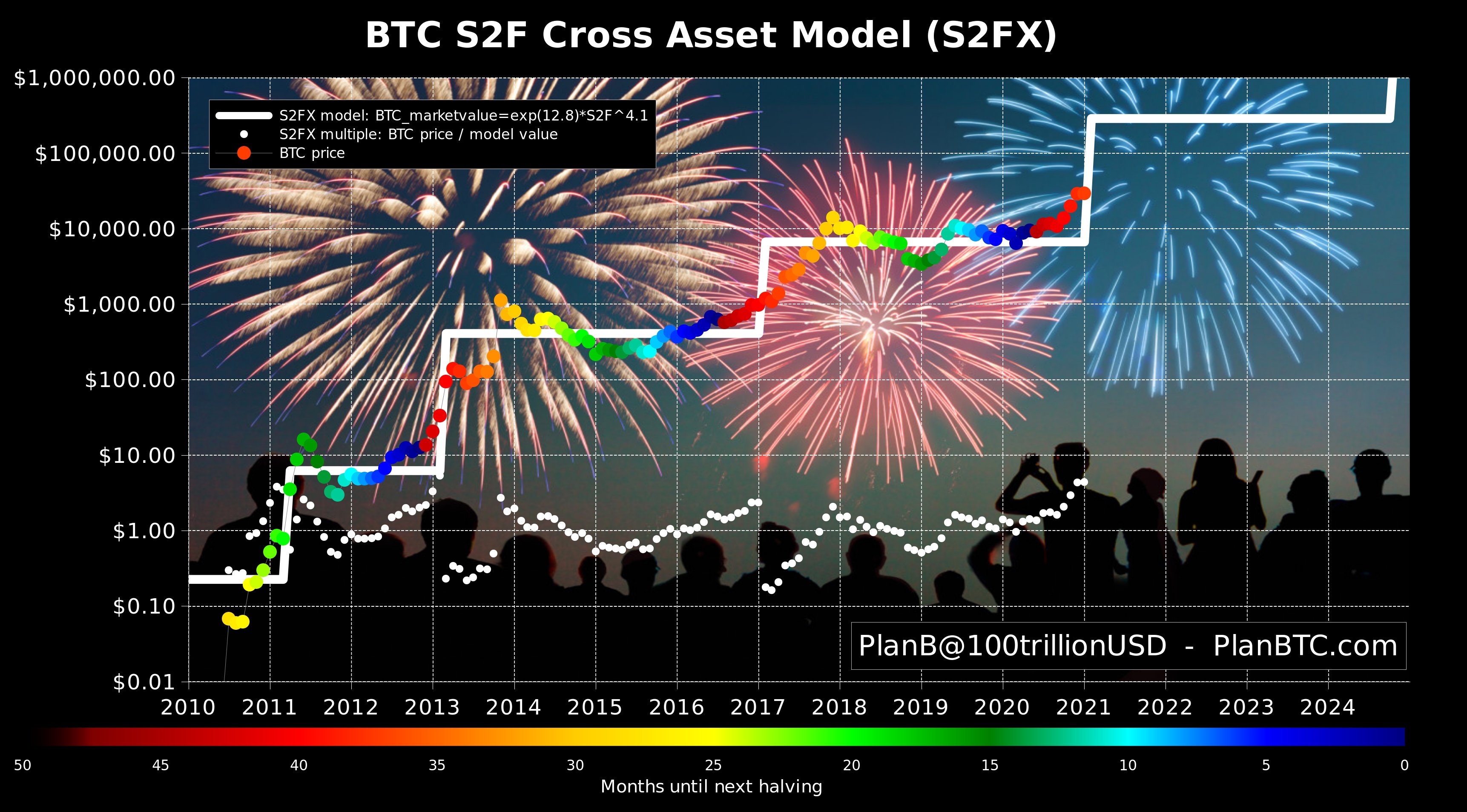 Disclaimer: The content and views expressed in the articles are those of the original authors own and are not necessarily the views of Crypto News. We do actively check all our content for accuracy to help protect our readers. This article content and links to external third-parties is included for information and entertainment purposes. It is not financial advice. Please do your own research before participating.