Want to Buy a Banksy With Bitcoin? Sotherbys Says Yes
Wednesday 05 May 2021, 10:24 AM AEST - 1 week ago
Fine arts dealer Sothebys is now accepting Bitcoin and Ether as payment methods. The first offering to test the response is Banksys Love is in the Air, which depicts a masked man throwing flowers.
This is made possible by partnering with Coinbase, which has set up a bespoke solution to enable this. Stefan Pepe, Sothebys Chief Technology Officer, said, by doing this, the firm is enhancing the client experience and appealing to a whole new clientele as well. The move represents another step towards cryptocurrency going mainstream.
Leveraging the trusted exchange Coinbase is a natural progression and is in line with our dedication to enhancing our client buying experience and developing new ways to expand our client base by meeting them where they are.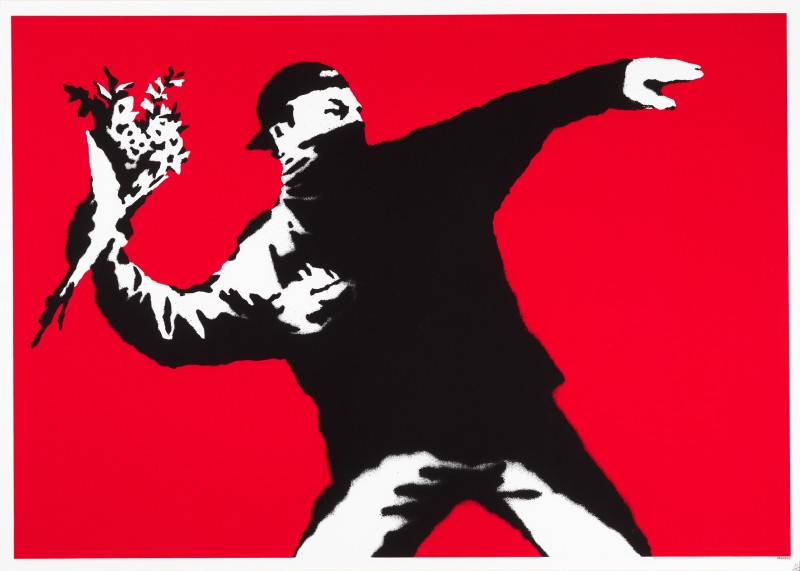 Source: sothebys.com Bitcoin as a Payment Method
Speaking to CNBC, CEO of Sothebys Charles Stewart said accepting cryptocurrencies is something the firm has been thinking about for a while now.
Stewart mentioned that the positive response to its recent Pak NFT auction, which netted a total of $16.8 million, gave the incentive to explore accepting cryptocurrency for physical art.
This will be the first time cryptocurrency will be accepted as payment for physical artwork. Were really excited to make this happen. Its something weve been thinking about for quite some time. You may recall we had our first NFT sale a few weeks back. We had over 3,000 bidders and participants in that sales series.
The first piece to test the waters will be Banksys Love is in the Air. Stewart said buyers can pay cash as well if they wish. He estimates the piece to net between $3-$5 million.
Banksy has been, as you might be well aware, a very popular artist at auction. And theres a lot of interest in his work, paying with physical money as well. ...
Disclaimer: The content and views expressed in the articles are those of the original authors own and are not necessarily the views of Crypto News. We do actively check all our content for accuracy to help protect our readers. This article content and links to external third-parties is included for information and entertainment purposes. It is not financial advice. Please do your own research before participating.