Publicly Listed Meitu Now Holds $100 Million in Bitcoin, Ethereum
Friday 09 April 2021, 4:00 AM AEST - 2 weeks ago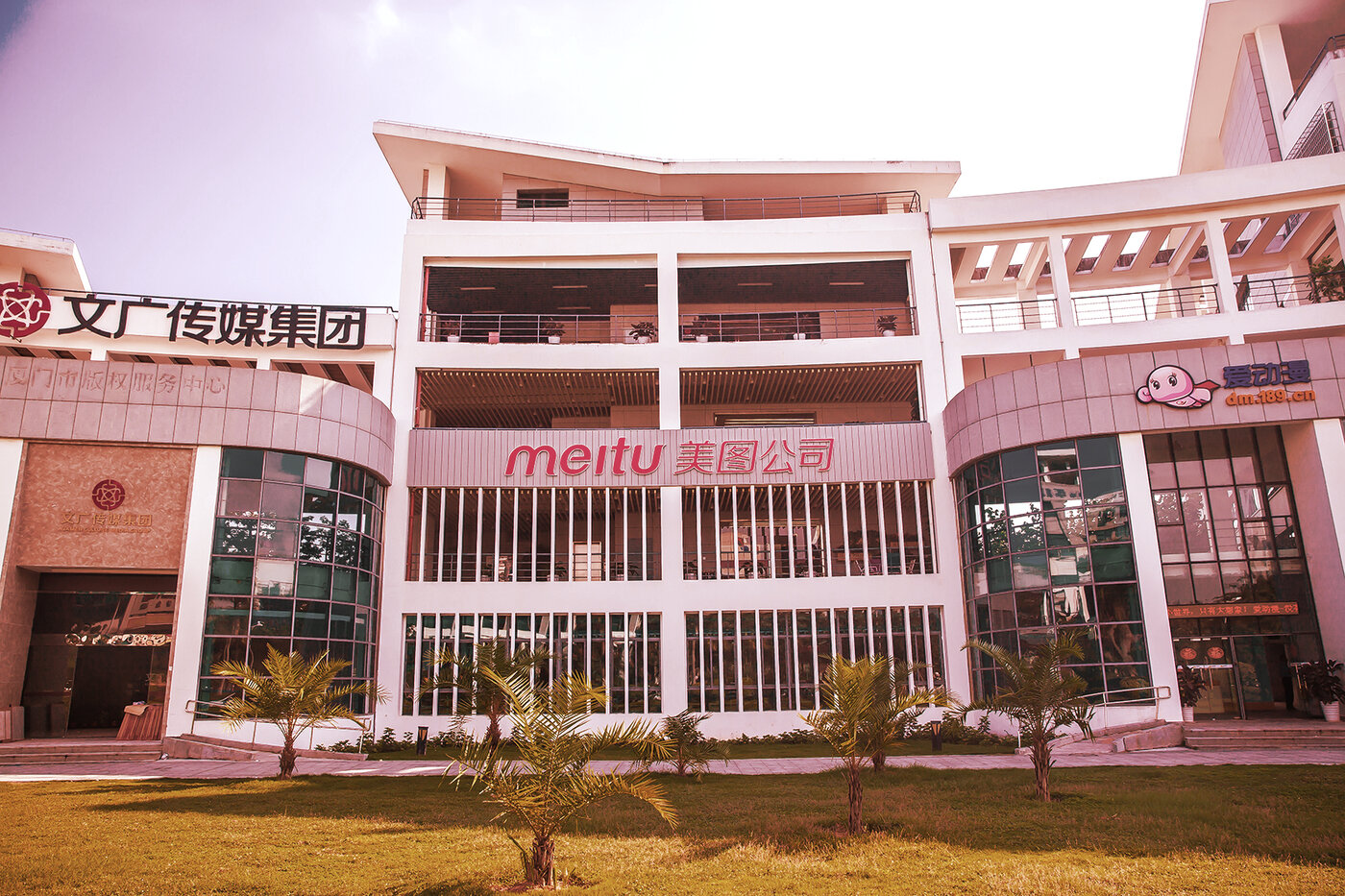 Chinese tech company Meitu makes a big crypto move.
Chinese smartphone company Meitu today announced another Bitcoin buy.
The company splashed out $10 million on the cryptocurrency following two other major investments last month.
Chinese tech company Meitu today announced that it has invested more cash in crypto with a $10 million Bitcoin buy. The publicly listed company now owns $100 million-worth of Bitcoin and Ethereum as part of its cryptocurrency investment plan.
The company, which makes smartphones and selfie apps, said it bought over 175 Bitcoin in its latest investment.
Meitu started off March by spending $22 million on Ethereum and $17.9 million on Bitcoin. A couple of weeks later it bought an additional $28.4 million Ethereum and $21.6 million Bitcoin—bringing its investment up to $90 million.
But it wasnt enough. As per the Meitus cryptocurrency investment plan noted in the companys documents, a $100 million digital asset investment was always the goal.
The Fujian-based company said that it invested because the Board takes the view that blockchain technology has the potential to disrupt both existing financial and technology industries, similar to the manner in which mobile internet has disrupted the PC internet and many other offline industries.
Meitu previously said that the investment was agreed because the company believes that cryptocurrencies have ample room for appreciation in value and that the coins would serve as an alternative to cash.
Coinbase Institutional, the wing of the cryptocurrency exchange that handles transactions for companies,
Disclaimer: The content and views expressed in the articles are those of the original authors own and are not necessarily the views of Crypto News. We do actively check all our content for accuracy to help protect our readers. This article content and links to external third-parties is included for information and entertainment purposes. It is not financial advice. Please do your own research before participating.