JPMorgan Sees Bitcoin Rising Up To 10x As Millennials Flood Into The "Alternative" Currency
Monday 26 October 2020, 4:42 AM AEST - 7 months ago
Nearly a year ago we highlighted a schism in generational views toward "fiat alternatives": whereas older Americans would buy physical gold and precious metals, younger generations, including Millennials and Gen-Zers would primarily purchase cryptocurrencies such as bitcoin. To this point, Charles Schwab showed that the Grayscale Bitcoin Trusts is the 5th largest holding in Millennials retirement accounts (including 401(k)s) with almost 2% of their assets tied to the success (or failure) of the largest cryptocurrency.

And now that Bitcoin is back over $13,000 for the first time since the infamous "spike" of Dec 2017, breaching the previous high of June 2019, following this week's endorsement by Paypal - which in turn followed corporate support from Square and MicroStrategy - none other than JPMorgan's quant Nick Panigirtzoglou writes in his closely followed Flows and Liquidity that all of this "is another big step toward corporate support for bitcoin, which in our opinion would facilitate and enhance over time Millennials usage of bitcoin as an alternative currency."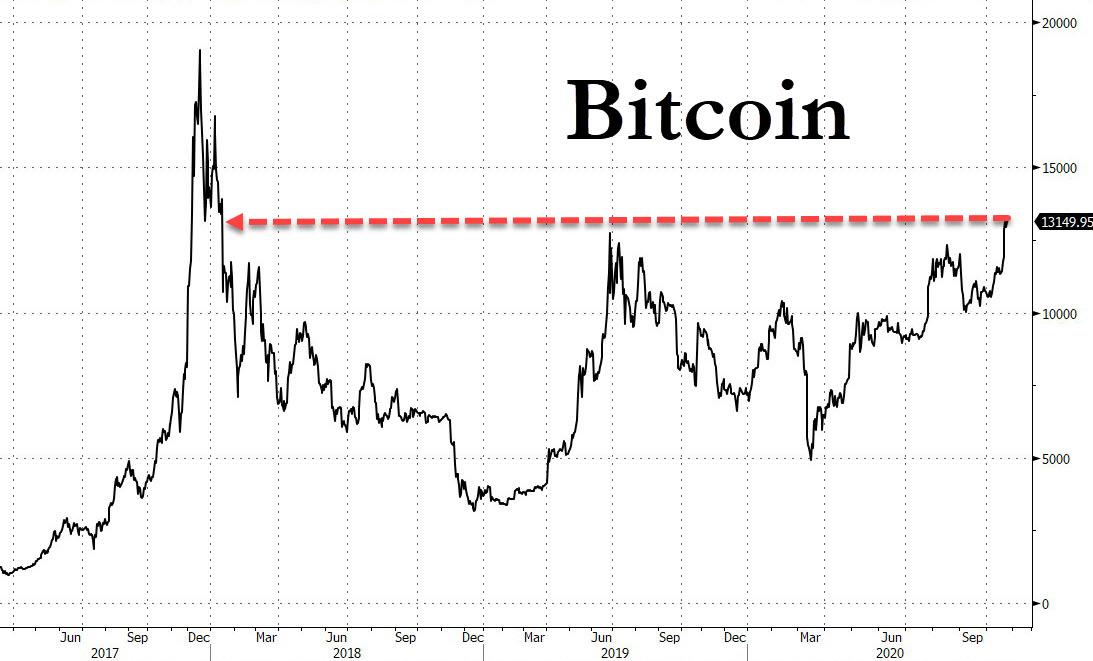 Which brings us to the focus of the JPM quant's note, which is rather familiar as it is precisely what we discussed back in 2019: namely the divergence between the behavior of the older vs. younger cohorts of the retail investors universe in their preference for alternative currencies.
As the JPMorgan strategist writes, echoing was we said last December, "the older cohorts prefer gold, while the younger cohorts prefer bitcoin as an alternative currency. Both gold and bitcoin ETFs have been experiencing strong inflows this year, as both cohorts see the case for an alternative currency."
Disclaimer: The content and views expressed in the articles are those of the original authors own and are not necessarily the views of Crypto News. We do actively check all our content for accuracy to help protect our readers. This article content and links to external third-parties is included for information and entertainment purposes. It is not financial advice. Please do your own research before participating.