Yield farming is all the rage in 2021. Not only is it an incredibly efficient way to earn a yield on your idle cryptocurrencies, but its also a way to gain exposure to new, innovative DeFi platforms at the same time.
But as with all things, some users are racking up more profit than others, while those that know how best to play the market are achieving yields that can be difficult to match elsewhere.
Here, we take a look at three tricks the pros use to turn a modest yield into a great one.
Accelerate Your Gains
The absolute return you are able to earn from a yield farm generally depends on two things. The first is the most obvious — its the APR you get from depositing your funds. But theres also another thing you generally need to consider: the lock-in period.
While it is true that yield farms can provide an impressive return, many of them also require that participants lock up their funds for an extended period of time to benefit from the best rewards. This both prevents users from jumping from farm to farm to maximize returns (more on this later) but also restricts the liquidity of their assets — which can be undesirable in a down market.
But with the advent of accelerated yield farming solutions, like Prophecys Prophet Pools, you no longer need to suffer long lock-in periods to maximize your gains.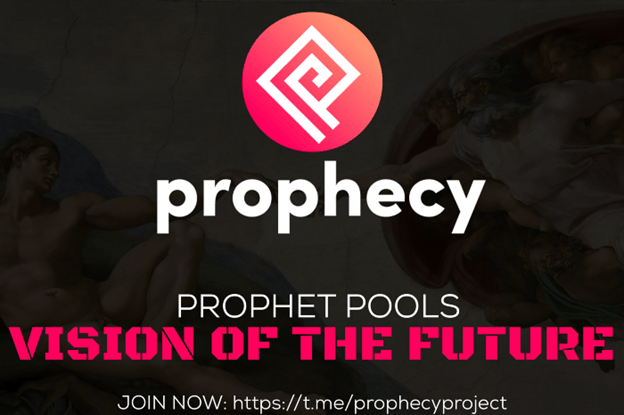 Image: Prophecy
Unlike regular yield pools which can take days, weeks, or even months to provide an attractive return, Prophet Pools can shorten this to just minutes. This is because it uses an innovative odds-based model that sees most users win, while those that didnt win get entered into a weekly blitz round for another shot.
Being based on the Prophecy blockchain, Prophet Pools also benefit from negligible transaction fees, allowing users to participate in pools and extract their winnings without losing a chunk due to transaction fees — as is currently a major problem on the Ethereum blockchain.
Use Open Lending to Increase Exposure
The decentralized finance space can be thought of as a LEGO model, whereby each brick represents a different DeFi platform or protocol which can be used as part of a bigger structure. This property is known as composability, and it allows clever DeFi users to stack the benefits of one protocol on top of another to maximize their gai ...
Disclaimer: The content and views expressed in the articles are those of the original authors own and are not necessarily the views of Crypto News. We do actively check all our content for accuracy to help protect our readers. This article content and links to external third-parties is included for information and entertainment purposes. It is not financial advice. Please do your own research before participating.