How to Become a Writer in Crypto & Blockchain?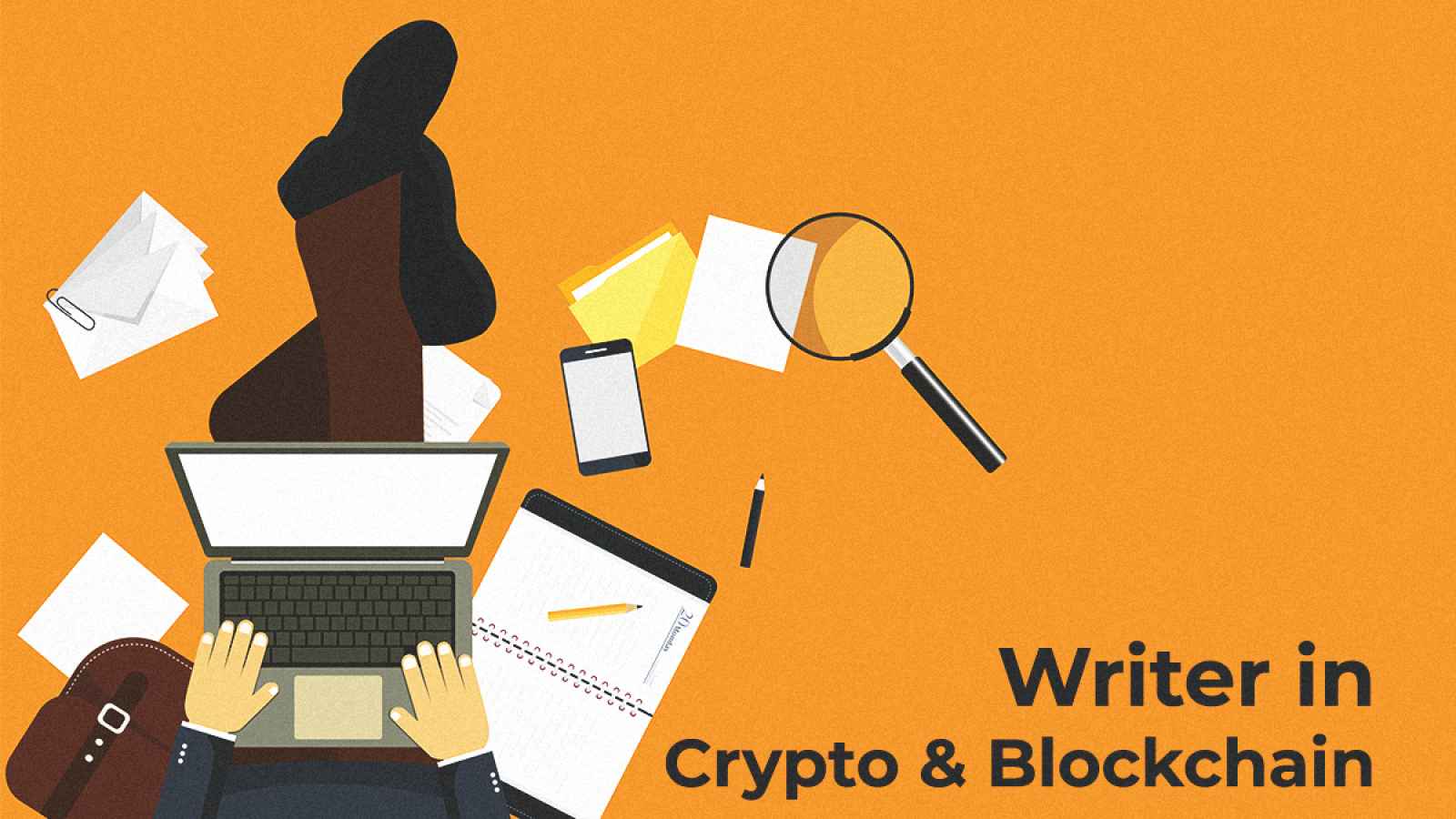 Do you have a talent for writing and want to try your luck in a completely new sphere like blockchain and cryptocurrency? Thats a great idea! What to start with, and how to define whether its a suitable niche?
Having written over 250 reviews, crypto price predictions, and articles, Id like to share a few recommendations for you to find the work of your dreams and start your career path as a blockchain writer.
What to start with?
If youve already had the experience of copywriting, you know that knowledge comes with practice – in most cases, the information is found online and any subject can be gradually learned and mastered, be it an easy topic like cooking or parenthood, and finishing with more complicated topics like IT, finance, trading, programming, etc.
The blockchain is a relatively new area, thats why the chances that you dont have much background knowledge are high. However, you can do the following to get your feet wet in the ocean of blockchain:
Start writing for ICOs and startups – their requirements are less strict, and you can get the essential understanding of blockchain technologies and crypto tokens. Thats what I started with a couple of years ago.

Take a blockchain course. Yes, you can find a few courses online: both free and paid are available. To get some basic knowledge, feel free to watch YouTube videos and read articles – you will easily understand the nooks and crannies of the blockchain. No need to spend money; you are here to earn thanks to the blockchain.

Read books and magazines. That will take some time, but you will feel like a blockchain pro after reading a couple of them.
If youre into technologies and innovations, programming, and finance, then blockchain-related content writing is just right for you!
Where to search for a job?
Here are a couple of ideas for you:
Upwork. This is one of the largest global workplaces for freelancers. You'll find a wide assortment of blockchain-related jobs here starting from writing single articles and finishing with permanent positions in online websites (consulting, editing, writing). Despite a huge amount of jobs, be prepared to deal with wild competition and try to make your profile as appealing as possible.

Fiverr. This is a website where freelancers offer their services for a certain fixed price. The amount of choice isnt as rich as on Upwork, but you can find long-term partners and explore the blockchain area.

Crypt ...
Read full story on u.today