Government Ban on Bitcoin Is Foolish: SEC's Hester Peirce
Friday 09 April 2021, 7:02 AM AEST - 2 weeks ago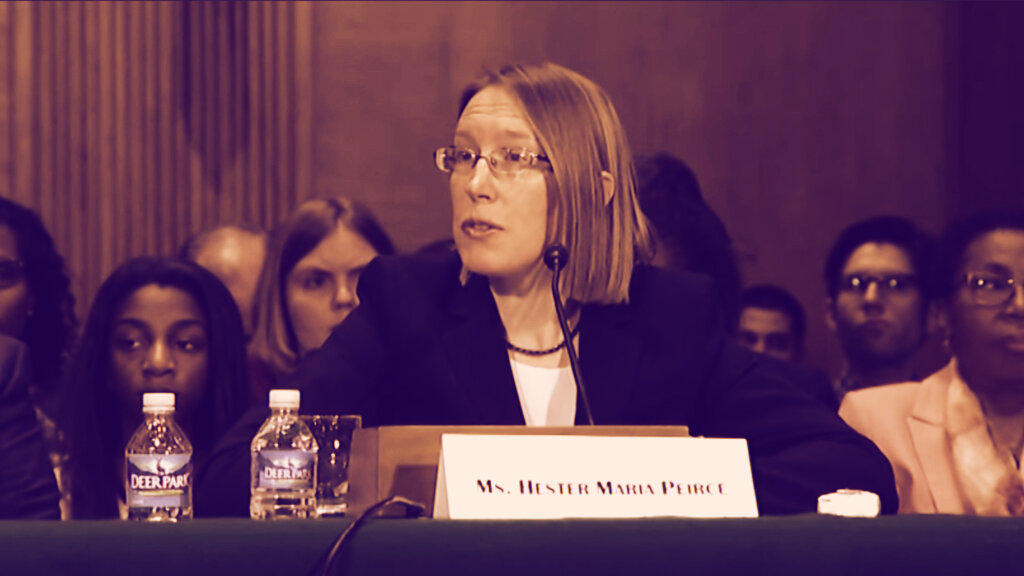 Hester Peirce is one of three commissioners at the SEC. Image: YouTube
Hester Peirce, one of the commissioner of the US Securities and Exchange Commission (SEC), said governments would have a hard time banning Bitcoin.
"Crypto Mom also thinks crypto regulation in the US needs to change.
Will the US government ever try to ban Bitcoin? It could certainly try, but doing so would be foolish, according to SEC Commissioner Hester Peirce.
During a MarketWatch virtual panel discussion, How to Invest in Crypto, the famously Bitcoin-friendly lawyer—affectionately also known as Crypto Mom among the crypto faithful—reiterated her belief that the US remains behind the rest of the world when it comes to regulation of digital assets.
But Peirce added that with the new, crypto-savvy, SEC Chairman Gary Gensler coming in, things would hopefully move in the right direction.
I think we were past that point [of banning Bitcoin in the US] very early on because youd have to shut down the internet, Peirce said. I dont see how you could ban it. You could certainly make the effort. It would be very hard to stop people from doing it [trading Bitcoin], she said. "So I think it would be a foolish thing for the government to try to do that."
The idea of banning Bitcoin and cryptocurrencies (that is, making it illegal to hold such assets) is not an unrealistic prospect, according to some. Billionaire investor and founder of Bridgewater Associates, Ray Dalio, for example, has said a number of times that government bans on the transacting the cryptocurrency are likely.
One British financial advisor this year set up a petition calling for the UK government to make cryptocurrency transactions illegal. And India is one country cu ...
Disclaimer: The content and views expressed in the articles are those of the original authors own and are not necessarily the views of Crypto News. We do actively check all our content for accuracy to help protect our readers. This article content and links to external third-parties is included for information and entertainment purposes. It is not financial advice. Please do your own research before participating.