Financial Advisers Need New Technology to Make Sense of Crypto
Wednesday 05 May 2021, 6:22 AM AEST - 1 week ago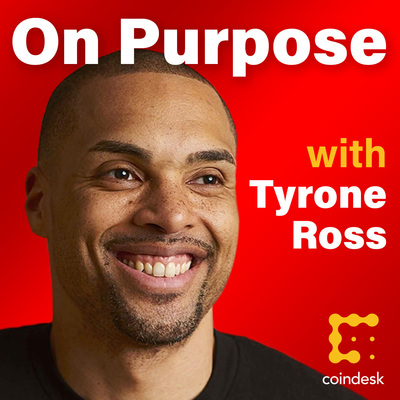 For the first time ever, financial advisers are at a disadvantage. That is because their clients may know more about bitcoin and crypto assets than they do.
In such a competitive and novel market, financial advisers must stay informed. With the volatility of bitcoin, financial advisers can look at data for answers, and so they should truly appreciate Riskalyze technology, which is a financial risk rate platform that every adviser should use to help their clients.
In this episode of On Purpose, host Tyrone Ross speaks with Aaron Klein, the CEO of Riskalyze. Klein addresses the situation that individual investors are asking about crypto, not just institutional investors. Riskalyze is a financial risk rate platform that every financial adviser has or should have heard of and would benefit from.
Ross and Klein discuss the future of financial planning and the importance of using such technology to present the pros and cons of crypto investments. Advisers not only need information, but they also need to be their clients superhero. Financial advisers have the power to make a difference in the future of money and what investments will yield as a result. That is priceless, and financial advisers must employ the newest technology to get the best possible outcomes for their clients.
Aaron Klein is the co-founder and CEO at Riskalyze. He led the company to twice being named one of the worlds top 10 most innovative companies in finance by Fast Company Magazine. Aaron has served as a trustee at Sierra College, and Investment News has honored him as one of the industrys top 40 Under 40 executives.
Tyrone Ross is the CEO of OnRamp Invest, founder of 401STC, a storytelling consultancy. He is a graduate of Seton Hall University, and was named a Top 10 Adviser of 2019 set to change the industry by Wealthmanagement.com
The greatest number of people living in poverty are children, we need to change that. If you can, get involved and give back to NoKidHungry.org. Love and Light. I apprecia ...
Disclaimer: The content and views expressed in the articles are those of the original authors own and are not necessarily the views of Crypto News. We do actively check all our content for accuracy to help protect our readers. This article content and links to external third-parties is included for information and entertainment purposes. It is not financial advice. Please do your own research before participating.