Ethplorer Bulk API Monitor Launched: Better Way of Tracing Ethereum Addresses
Wednesday 02 December 2020, 3:07 AM AEST - 1 month ago
Ethplorer isnt the only Ethereum tracking service out there. What makes it unique is its ability to track any number of addresses and transactions – millions if needed.
Explorers are blockchain search engines that enable the tracking and gathering of on-chain details and statistics. Every public chain has its explorer for developers and users to keep tabs on on-chain activities and vital metrics. There are several blockchain viewers in Ethereum, one of them is Ethplorer.
Because public chains are transparent, developers can use blockchain explorers to access and even extract different details related to wallets, transactions, rich lists, messages, and so forth.
Focus on Ethereum Tokens
The presence of free tools to track ETH and tokens helps in the adoption of smart contracts and blockchain. The Ethplorer displays the information of ERC-20 tokens to the public.
Through the explorer, anyone can gather information detailing the market cap, price, and ranking of each token. Information about transaction counts is also available. Details about the time posted, token symbol, the addresses of both the sender and receiver and the amount moved can also be gathered from the explorers main page.
The Ethplorer Bulk API Monitor
The team is also introducing the Ethplorer Bulk API Monitor, an optimized tool for tracking an infinite number of Ethereum tokens and addresses which requires minimal resources and coding. All thats needed is to add an address or a monitoring contract. Once the addresses are added to the tracking list, Bulk API returns all the operations related to the addresses as they appear in the Ethereum blockchain.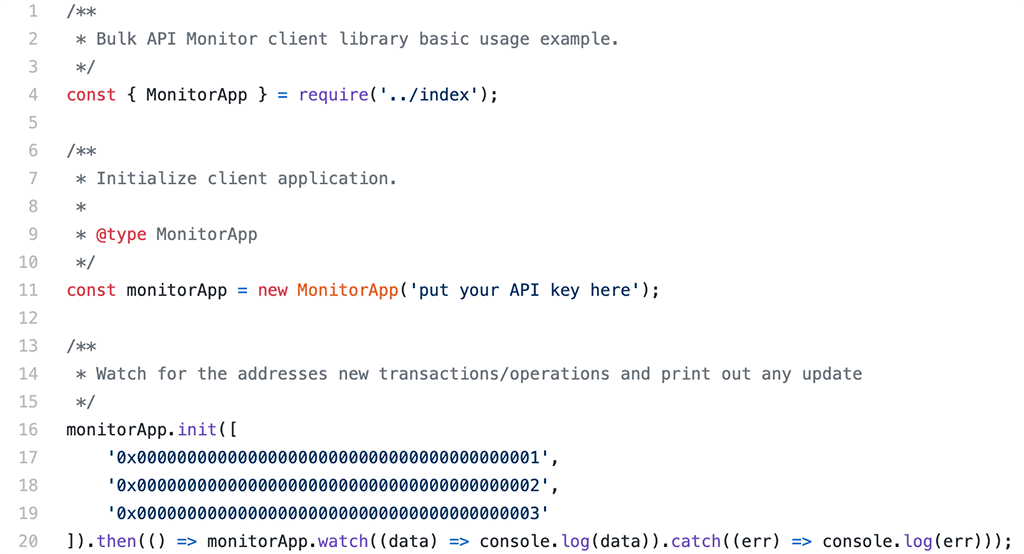 The portal gives new powers to wallet developers, address monitoring services, exchanges, airdrops, and all platforms/service providers that deal with a large number of Ethereum-based token addresses.
Using the Ethplorer Bulk API Monitor, one can track tokens or transactions for a list of addresses. This service targets developers, but Ethplorer also offers a Watching Service for regular crypto users, with automated alerts via email and T ...
Read full story on Coinspeaker
Disclaimer: The content and views expressed in the articles are those of the original authors own and are not necessarily the views of Crypto News. We do actively check all our content for accuracy to help protect our readers. This article content and links to external third-parties is included for information and entertainment purposes. It is not financial advice. Please do your own research before participating.