Ethereum Wallet MEW Enables Eth 2.0 Staking Through Your Phone
Friday 11 June 2021, 1:17 AM AEST - 1 week ago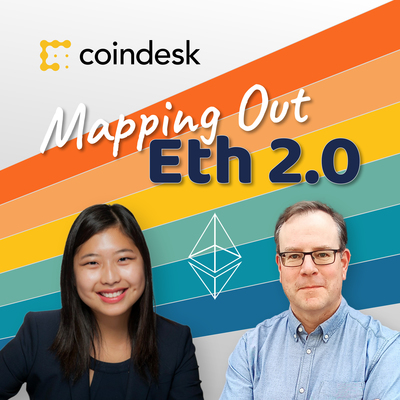 In this weeks episode, CoinDesks Christine Kim and Consensys Ben Edgington interview Kosala Hemachandra, the co-founder and CEO of My Ether Wallet (MEW), about MEWs two-step solution to staking on Ethereum 2.0.
Whenever we see a bottleneck, whenever we see a problem, like an accessibility problem for us … thats where we jump in, said Hemachandra. Were like, okay, lets reduce it down to three steps maximum and then lets take [users] through these steps and then itll make it easy for them to get into Ethereum and use Ethereum. Therefore, Ethereum will grow.
Hemachandra has watched Ethereum grow from as early as 2014 when the network was merely a technical concept defined by a yellow paper. When the network officially launched in July 2015, Hemachandra noticed a major pain point for users trying to access the network.
As a back-end developer and web programmer by trade, Hemachandra along with his co-founder Taylor Monahan created MEW as a wallet service that could offer users an alternative for interacting with the Ethereum blockchain, which at the time could only be done through a command line interface.
Fast forward to 2021 and a lot has changed about Ethereum, as well as MEW.
MEW is one of several crypto wallet services actively helping onboard new users to the Ethereum blockchain, which has now amassed a market capitalization of over $272 billion. Ethereum has also spawned a second, parallel blockchain network known as the Ethereum 2.0 Beacon Chain on which ETH holders can stake their coins and earn rewards.
Eth 2.0 is envisioned to one day replace Ethereums existing consensus mechanism from proof-of-work (PoW) to proof-of-stake (PoS) and thereby significantly reduce the overall energy costs of the network.
[To stake,] you have to be knowledgeable in running nodes, running validators, having them on 24/7, and like a lot of backend stuff, said Hemachandra. Thats when we jum ...
Disclaimer: The content and views expressed in the articles are those of the original authors own and are not necessarily the views of Crypto News. We do actively check all our content for accuracy to help protect our readers. This article content and links to external third-parties is included for information and entertainment purposes. It is not financial advice. Please do your own research before participating.