Dave Collum's 2019 Year In Review: "I Fought The Fed, And The Fed Won"
Sunday 22 December 2019, 4:15 AM AEST - 8 months ago
Authored by David B. Collum, Betty R. Miller Professor of Chemistry and Chemical Biology - Cornell University (Email: [email protected], Twitter: @DavidBCollum),
I hope David comes to his senses.
~ Nassim Taleb (@nntaleb), best-selling author and Professor at NYU
Every year, David Collum writes a detailed Year in Review synopsis full of keen perspective and plenty of wit. This years is no exception.
Contents
Introduction

About the Author–A Brief Autobiography

Contents

Sources

Creation of the Year in Review

My Personal Year

Investing

Almond-Eyed Aliens and Other Conspiracy Theories

Gold

Bitcoin

Modern Monetary Theory

The Fed and Repo-Madness

Share Buybacks

Climate Change

The Jeffrey Epstein Affair

Thoughts on College

Political Correctness–Collegiate Division

Political Correctness–Adult Division

Political Correctness–Youth Division

Political Correctness–Corporate Division

Civil Liberties

Conclusion

Acknowledgments

Books
The whole beast can be downloaded as a single PDF here, for those who prefer to do their power-reading offline.
If it happened this year & mattered, it's covered in here...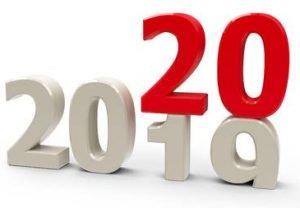 Introduction
It is that time of year again when I sit down and, in a frenzied stream of subconsciousness, bang out my view of the world. Its my 11th chronicling of human folly and anthropogenic global idiocy (AGI).1 Its like when Forest Gump jogs: I start writing, go on too long, and then just stop. Forty years of writing about orga ...