Crypto Price Analysis September 9: BTC, ETH, LTC, BCH, EOS
Thursday 10 September 2020, 2:31 AM AEST - 1 month ago
Cryptocurrencies have gone in descending corrections again.
Dmitriy Gurkovskiy, a senior analyst at foreign exchange broker RoboForex, provides his vision of the possible tendencies in price changes for Bitcoin as well as for other major cryptos.
However, even now, on the Bitcoin and Ethereum D1 charts, ascending patterns confirming a leap upwards are forming; note that those are the same patterns. However, there is room for another decline before the patterns are complete. Hence, the market may slump even deeper down before reversing upwards. On W1s of the Bitcoin and Ethereum, big patterns are forecasting large-scale growth; the current decline may be just a classical test of their upper borders, after which the growth will continue.
Bitcoin
On D1, the Bitcoin decided to go on falling – it broke away the lower border of the Triangle and may easily go down to $8800 and $8000. Near these levels, an ascending 5-0 pattern may complete. Working it off, the cryptocurrency may rise to the local high. A strong signal confirming the growth may be a breakaway of the descending trendline on the RSI. This scenario might be canceled by a breakaway of $6300, after which the Bitcoin may drop below $3895.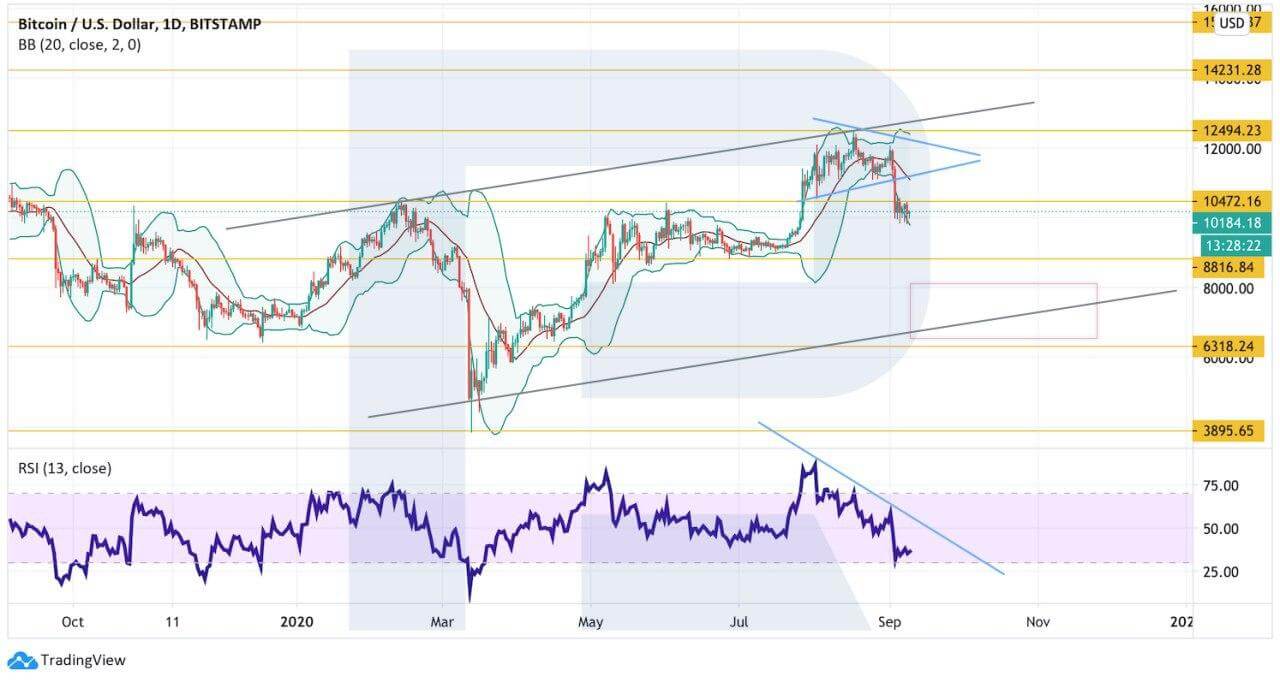 Photo: RoboForex / TradingView
On H4, the price is, again, squeezed inside another Triangle. The quotations may break away the lower border of the pattern and fall further to $8815. An additional signal confirming this forecast will be a bounce off the resistance line on the RSI. The downtrend may be supported by a breakaway of the support area and securing under $9750. The negative scenario may be canceled by a breakaway of the upper border of the descending channel and securing above $10705, in which case the growth may continue to $12495.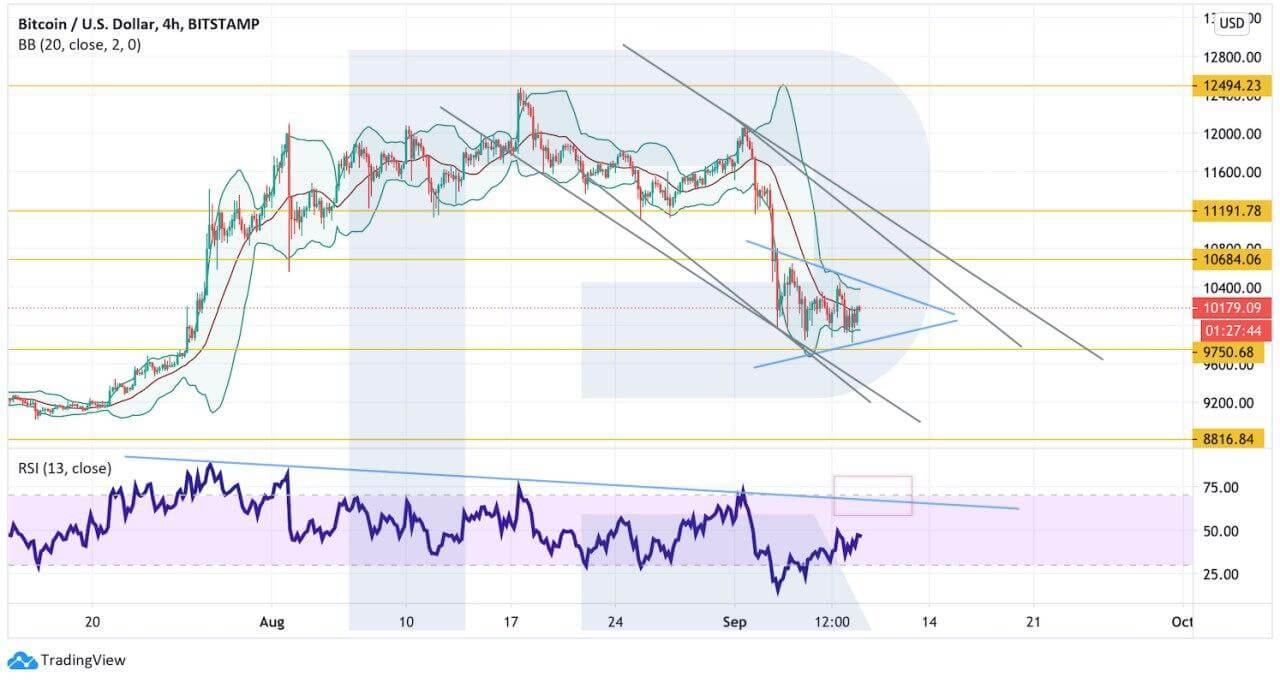 Photo: RoboForex / TradingViewEthereum
On D1, ETHUSD demonstrated a steep decline. However, here as well a bullish 5-0 pattern may form. In this case, we should expect a test of the lower border of the ascending channel at $299, followed by further growth up to $500. A strong signal confirming the growth will be a br ...
Read full story on Coinspeaker
Disclaimer: The content and views expressed in the articles are those of the original authors and are not the views of the editor and publishers of Crypto News.