Crypto Price Analysis September 23: BTC, ETH, LTC, TRX, EOS
Thursday 24 September 2020, 5:52 AM AEST - 1 month ago
Cryptocurrencies continue correcting not far from important support levels. If they break these areas, the entire cryptocurrency market may continue the correction much deeper.
Dmitriy Gurkovskiy, a senior analyst at foreign exchange broker RoboForex, provides his vision of the possible tendencies in price changes for Bitcoin as well as for other major cryptos.
However, if bulls are strong enough to rebound from them to the upside, chances for further growth will go up. Moreover, on shorter timeframes, some cryptoassets are forming reversal patterns in favor of further growth, thats why it will be very important for them to break upside borders of these patterns. Only after that, the cryptocurrency market may start a proper rising movement.
Bitcoin
As we can see in the daily chart, Bitcoin continues trading above the support area at $10,000 but at the same time doesnt break the resistance area at $11,000. There is some uncertainty from both bulls and bears. On one hand, the above-mentioned support area, which is very important here, managed to hold ground and there are chances for further growth of the asset. On the other hand, the unwillingness of bulls to fix above $11,000 may indicate that they arent strong enough to continue pushing the cryptocurrency upwards. The RSI indicator is forming a Head & Shoulders reversal pattern, which may hint at a potential growth from the current levels. To confirm further ascending movement, the price and the indicator must break $11,200 and then neckline respectively. However, this bullish scenario may no longer be valid if the asset breaks the support area and fixes below $10,000. In this case, the instrument may continue falling to reach $7,000 where it is expected to complete a bullish 5-0 pattern. If later BTC/USD rebounds from the patterns downside border, the market may again attempt to break the local high and then reach $14,000 or even higher.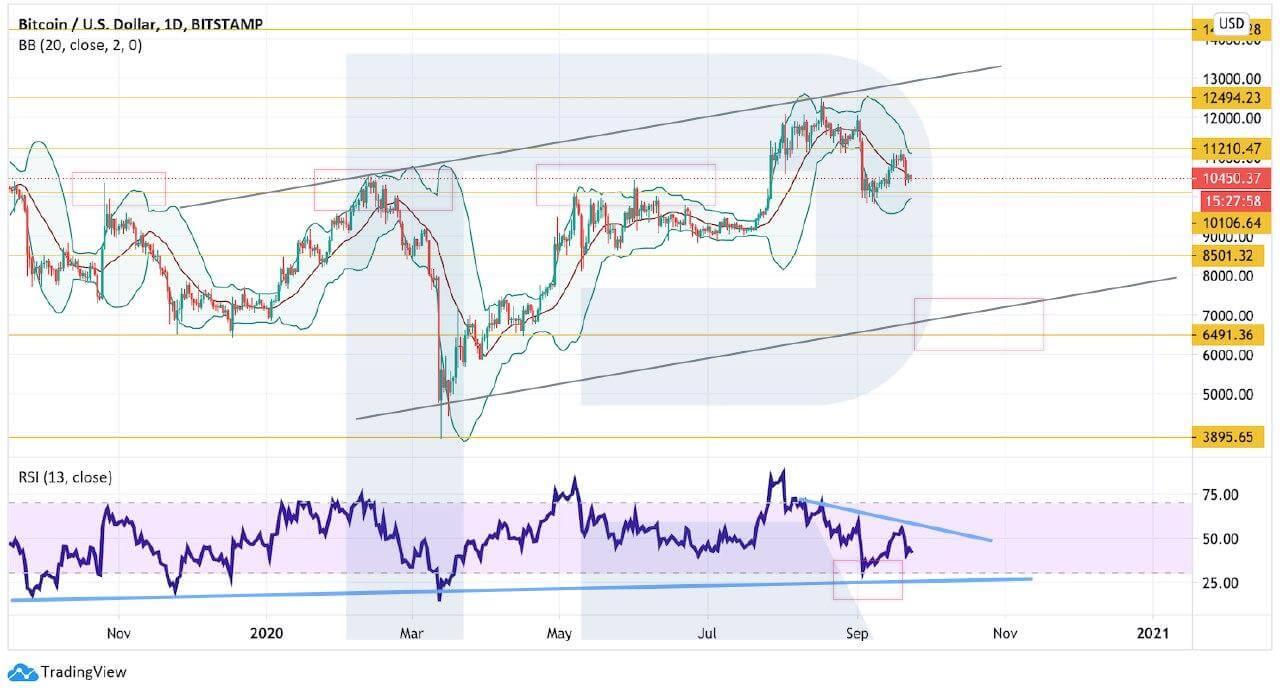 Photo: RoboForex / TradingView
In the H4 chart, there is also a potential for the formation of an Inverted Head & Shoulders reversal pattern. Right now, the asset is forming the Right Shoulder and may start growing from the current levels. To complete the patt ...
Read full story on Coinspeaker
Disclaimer: The content and views expressed in the articles are those of the original authors own and are not necessarily the views of Crypto News. We do actively check all our content for accuracy to help protect our readers. This article content and links to external third-parties is included for information and entertainment purposes. It is not financial advice. Please do your own research before participating.