BitTorrent Token Airdrop Takes Off Today, Heres What We Know About It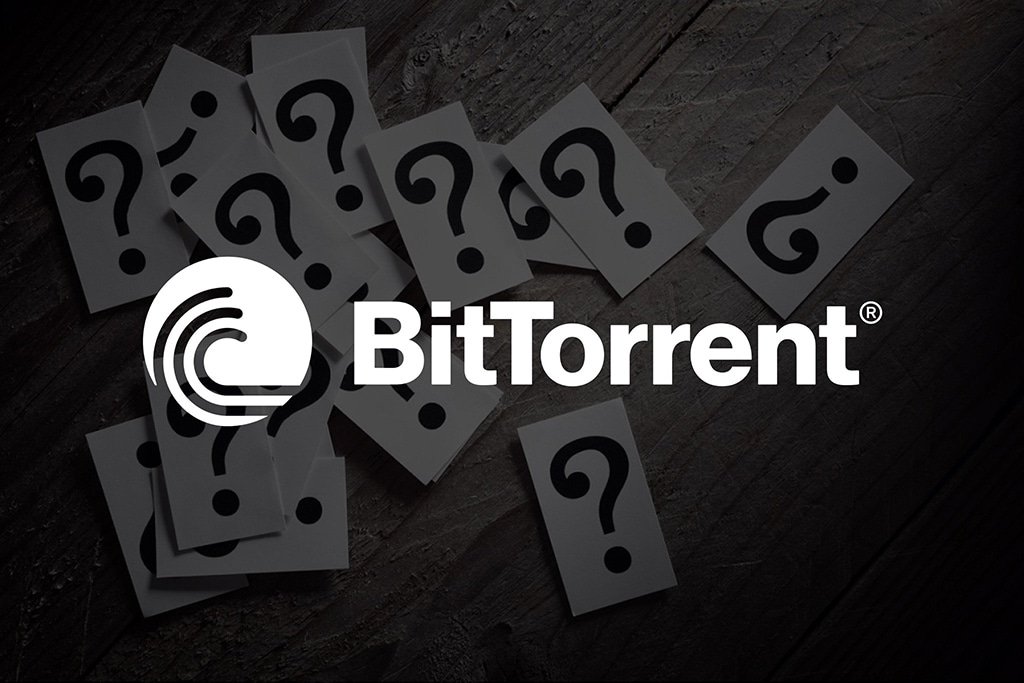 Photo: BitTorrent Inc. / Twitter
Tron will start distributing its BitTorrent Token in airdrops, to its TRX holders through the Binance Launchpad platform. The Tron Foundation plans to airdrop tokens for the next six years up to February 2025.
Today marks an important day for the Tron Foundation which is setting the foundation of its future growth. Today, Tron will start the monthly airdrops of its BitTorrent Tokens (BTT) which will continue till February 2025.
Earlier in January 2019, Tron announced the launch of BTT tokens for peer-to-peer file-sharing services. Note that this development came six months after Tron acquired the BitTorrent platform in June 2018. The BTT token runs on the Tron blockchain network having its native TRC-10 compatibility.
The BitTorrent Token (BTT) project attained massive popularity as Tron sold over 23 billion BTT tokens in under fifteen minutes of its first sale. Also, with this sale, Tron managed to raise millions of dollars in no time.
BitTorrent Token (BTT) Airdrops
Tron has created a total of 990 billion BTT Tokens on its blockchain network. 10.1% of the total BTT tokens are assigned for airdrops to TRX holders over the next six years. Also, with every passing year, the monthly airdrop will continue to grow bigger. This looks like a better rewarding strategy from Tron for its long-term investors. While speaking to CoinDesk, Tron founder Justin Sun said:
Think of Tron and BitTorrent like a razor and a blade. You need both together to create a new internet economy driven by decentralization. We are seeding BTT to deliver a marketplace of innovations and applications across the web.
Soon as the Tron blockchain reaches a height of 6.6 million, the Tron team will take a snapshot of TRX balances. Further, it will distribute the BTT tokens proportionately to all TRX holders in the first airdrop. Tron plans to distribute 990 million BTT tokens in the first airdrop. Also, according to Binance, TRX holders will get 0.11 BTT tokens next week. Note that Tron is leveraging Binances Launchpad platform for distribution of the BTT tokens.
Exchanges and Wallets Supporting BTT Airdrop
A number of exchanges have pledged their support for the BitTorrent Token (BTT) airdrops. Some of them include OKEx, Huobi, Bithumb, Upbit, Gateio Bibox, BitForex, Coinsuper, Kucoin, Bittrex International and many others. Also, Tron Wallet and Trust Wallet have confirmed of supporting the airdrop for BTT like TRC-10 tokens.
We support TRX, TRC-10 tokens, and if you control your keys, you will get an airdrop of BTT, Viktor Radchenko of Trust Wallet told CoinDesk.
Tron Founder Justin Suns Valentines Day Surprise
In addition to giving BTT tokens to TRX holders, Tron founder Justin Sun has one more surprise for investors at the upcoming Valentines Day. Sun recently tweeted:
Well have a secret campaign released on Valentines Day for ...
Read full story on CoinSpeaker