An Ancient Bitcoin Whale Just Moved $5 Million in BTC
Thursday 25 February 2021, 9:16 AM AEST - 1 month ago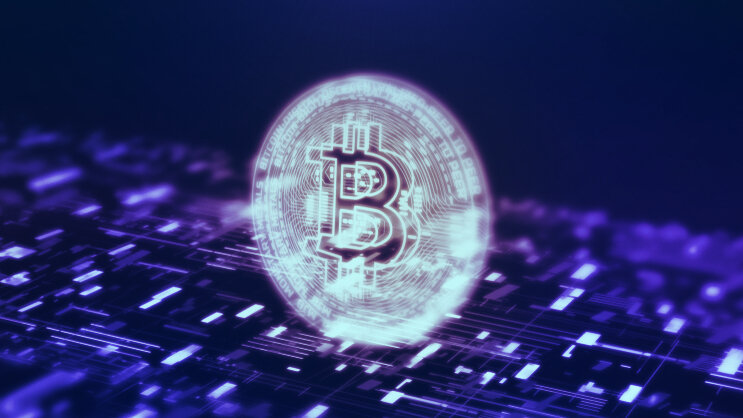 There's been an increase in the number of Bitcoin whales. Image: Shutterstock.
A hundred Bitcoin untouched for over a decade has just moved. If a long-time HODLer sold that Bitcoin today, theyd make $5 million. Not a bad investment, considering that Bitcoin was worth a dollar in 2010.
The coins, created in June 2010, moved today at 3:15 pm UTC in two transactions to separate wallets. Its unclear whats happened to them since.
The move was picked up by Antoine Le Calvez, the self-described Indiana Jones of the cryptosphere who tweeted about the move today.
Some old coins moved today (100 BTC from June 2010).
It's very rare to see pre-GPU era bitcoins move, it only happened dozens of times in the past few years.
— Antoine Le Calvez (@khannib) February 24, 2021
Large moves like this spark interest because some people think that anyone who was into Bitcoin that early on knew its pseudonymous creator, Satoshi Nakamoto. Nakamotos identity remains a mystery to this day.
Nakamoto created Bitcoin in late 2008, just as the financial crash took hold. In fact, signed to Bitcoins genesis block—the first Bitcoin block—is a reference to a message issued by the newswire Reuters: The Times 03/Jan/2009 Chancellor on brink of second bailout for banks."
Resurgences of old wallets are also noteworthy because, like our anonymous whale, these wallets hold a lot of money. That means these old traders, many of whom invested mere pennies in the early 2010s, can exert a significant influence over the market.
Market analysis firm Glassnode predicted in December 2020 that about 3 million Bitcoin is lost forever. Thats about $147 billion. But if that Bitcoin should suddenly wake up, that would send shockwaves through a market that had already priced in its loss.
About 745 Bitcoin mined since July 2010 has so far this year. Le Calvez said thats roughly about the time when Bitcoin GPU miners st ...
Disclaimer: The content and views expressed in the articles are those of the original authors own and are not necessarily the views of Crypto News. We do actively check all our content for accuracy to help protect our readers. This article content and links to external third-parties is included for information and entertainment purposes. It is not financial advice. Please do your own research before participating.