Rare On-Chain Metric Demonstrates We're in the 'Darkest Phase of the Bear'
June 16, 2022, 11:00 AM AEST - 2 weeks ago
In its latest report, on-chain analytics firm Glassnode indicates that after closing negative for 10 out of the prior 11 weeks, Bitcoin has entered unchartered bear territory, triggering a rare metric last seen in March 2020:
Headwinds Aplenty
The report notes that Bitcoin and digital assets are facing significant losses, hitting multi-year lows following the latest US CPI print which surprised to the upside.
Coupled with an inverted yielded curve, a strengthening dollar and a negative macro outlook, Bitcoin appears to be languishing in "the darkest phase of the bear". Unlike prior cycles, Bitcoin is now unquestionably tied to the broader macroeconomic environment.
Notwithstanding, both "Shrimps" (less than 1 BTC) and "Whales" (more than 10k BTC) have continued to accumulate at these oversold levels, despite plenty of evidence that even long-term holders are capitulating: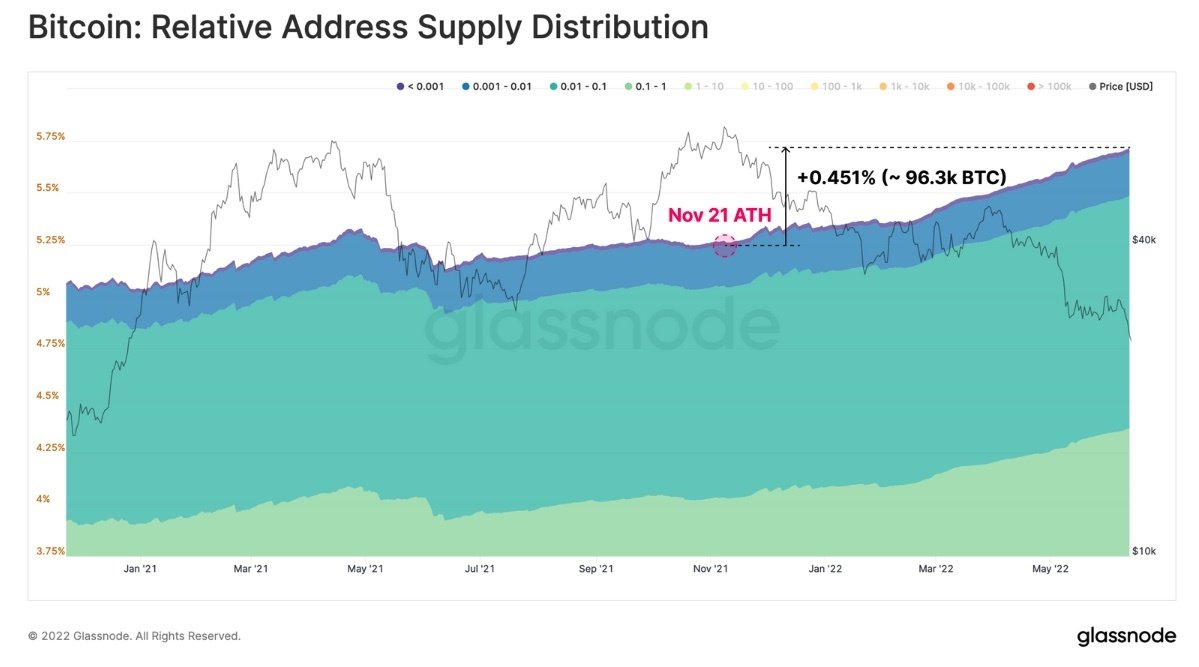 A Meeting With the Cost Basis
With bitcoin trading in the US$20,000-23,000 range, it has reached "Realised Price", one of the most important on-chain metrics. In short, this metric tracks the average price of every coin in the supply, valued at the time it was last spent on-chain.
According to Glassnode, Realised Price (currently US$23,430) is "rarely visited by spot prices outside the deepest and latest stages of bear markets". The last time we saw this metric reached was in March 2020, and at the end of the 2018 bear market where the market was in aggregate holding an unrealised loss: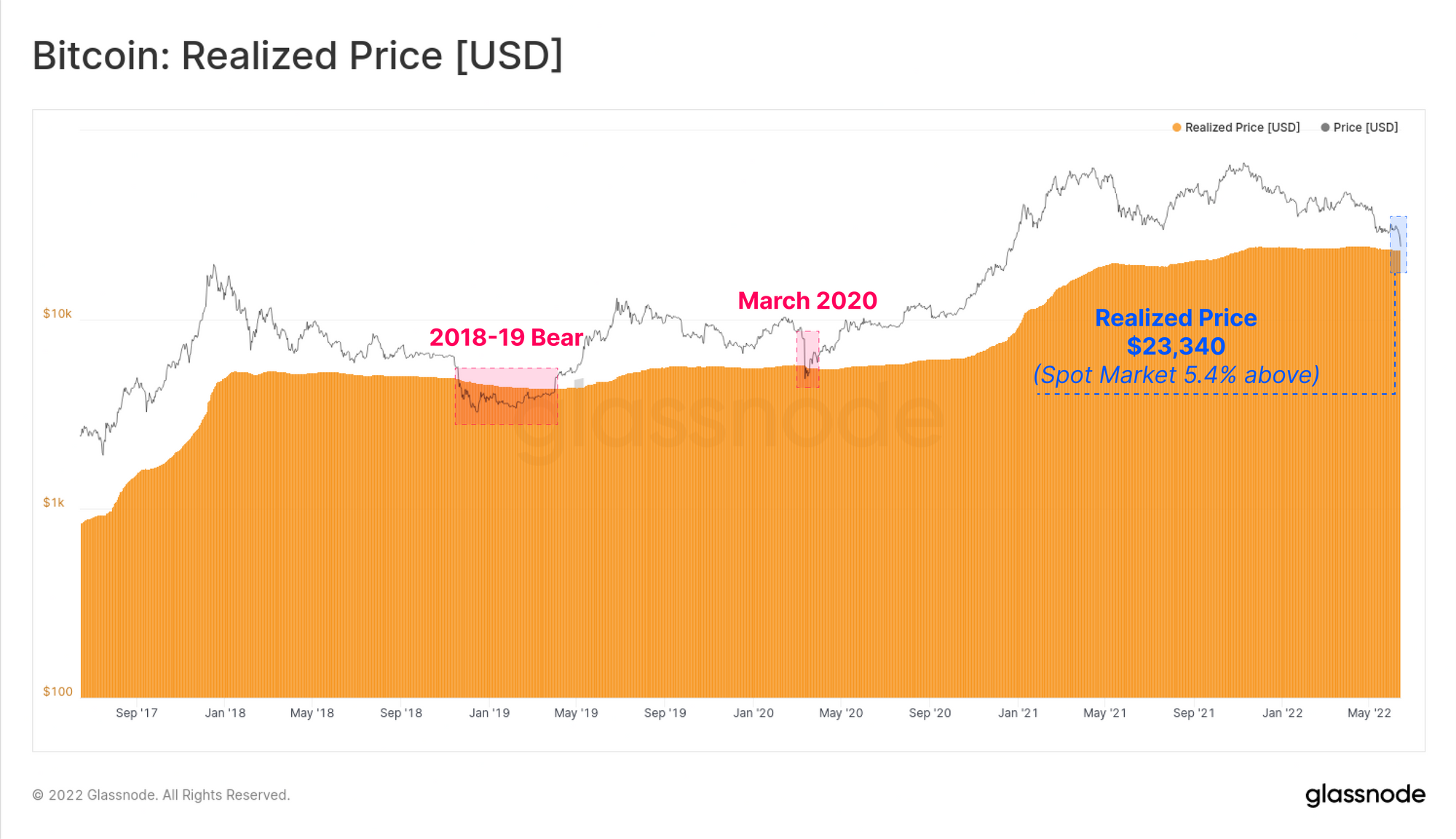 Less than a week ago, Crypto News Australia reported that 2 percent of short-term bitcoin holders were in profit. Now, with the latest crypto collapse, that figure is zero. At the time of writing, bitcoin was trading at US$21,500, well below the Realised Price.
For investors with a long-term horizon who have been sitting on the fence waiting for an opportunity to get in – now may as good an opportunity as ever. While some metrics suggest we may be bottoming out, it's equally likely there may be more pain on the horizon.
Either way, buckle up, it's likely to be a bumpy ride – at least for the foreseeable future.
Disclaimer: The content and views expressed in the articles are those of the original authors own and are not necessarily the views of Crypto News. We do actively check all our content for accuracy to help protect our readers. This article content and links to external third-parties is included for information and entertainment purposes. It is not financial advice. Please do your own research before participating.