Internet of Things Privacy Token $IOTX Soars 71% Overnight Amid New Partnerships
November 05, 2021, 10:00 AM AEST - 3 weeks ago
IOTX is a smart contract, layer one blockchain and IoT (Internet of Things) platform that aims to fuel the future of Web 3 through connecting the physical and digital worlds.
IOTX allows us to secure data from billions of smart devices and extract value from it with next-gen dApps. IOTX's mission is to democratise access to the new machine economy and return power to the people.
Join the Revolution
The Internet of Things is a multi-trillion-dollar industry owned by centralised corporations that control our devices, mine our data and make huge profits, with no value being returned to the users who generate it. IOTX is here to change the status quo and build a future that empowers users, not corporations.
We envision a world where everyday people own and control their devices as well as the data and value they generate. A vision we call the Internet of Trusted Things.

The IoTeX Vision
IoTeX Announces Big Partnership Deals and $IOTX Price Pumps
Travala.com and IOTX announced their partnership via Travala's official Twitter:
The other partnership deal with NOWPayments was also announced this week on NOWPayments' official Twitter:
This huge news of real-world partnerships helped boost the price of IOTX, as well as a presentation given to investors by Larry Pang, IOTX head of business development, and Xinxin Fan, head of cryptography, on Trusted Vehicle Tracking with IoTeX and Pebble Tracker. See the full presentation below, uploaded on November 4.
IoTeX ($IOTX) Price Analysis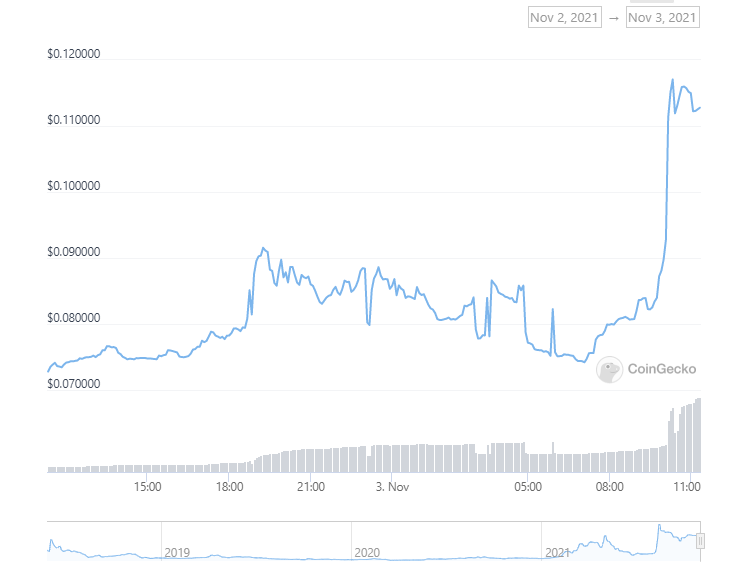 Just two months ago, IOTX surged 215 percent in a single day after listing on Coinbase Pro, as reported by Crypto News Australia.
Disclaimer: The content and views expressed in the articles are those of the original authors own and are not necessarily the views of Crypto News. We do actively check all our content for accuracy to help protect our readers. This article content and links to external third-parties is included for information and entertainment purposes. It is not financial advice. Please do your own research before participating.