Bitcoin Addresses Breach 1 Billion as Pressure Mounts on Diamond Hands
July 14, 2022, 11:07 AM AEST - 4 weeks ago
Despite 2022 being a "bear market of historic proportions" and waning institutional interest, on-chain analytics firm Glassnode has revealed that the total number of unique Bitcoin addresses now exceeds 1 billion:
Bear Markets Bring About Wealth Redistribution
In its latest report, Glassnode notes that one of the main outcomes of a lengthy bear market is the redistribution of wealth among those who remain. This typically occurs in two distinct phases:
Post All-Time High Phase ("Phase 1") – short-term investors and speculators "gradually come to terms with the bear market reality and exit into a depreciating price trend". In addition, some try to counter-trade any ongoing relief rallies.
Bottom Discovery Phase ("Phase 2") – characterised by "diminishing profitability and an extended period of financial pain", which creates declining demand and further capitulation.
Mirroring the previous cycle, the report notes that the current 2022 market displays a clear pattern of redistribution around US$30,000 (Phase 1), and then as bitcoin gradually declined, US$20,000 represented a "significant trigger point for both investor capitulation, and new buyers, thus being a node for coins changing hands" (Phase 2):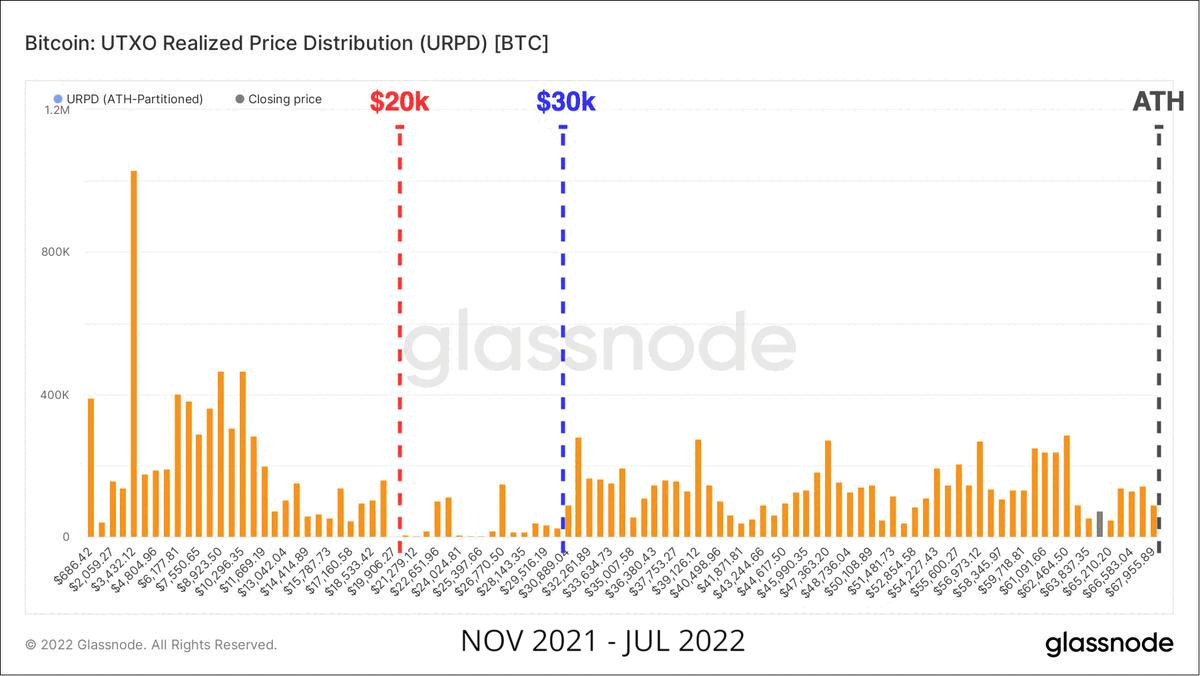 Capitulation of Diamond Hands
The report further notes that as bitcoin plummeted below US$30,000, even those with "diamond hands", namely HODLers and well-capitalised miners, were selling at an average loss of 33 percent: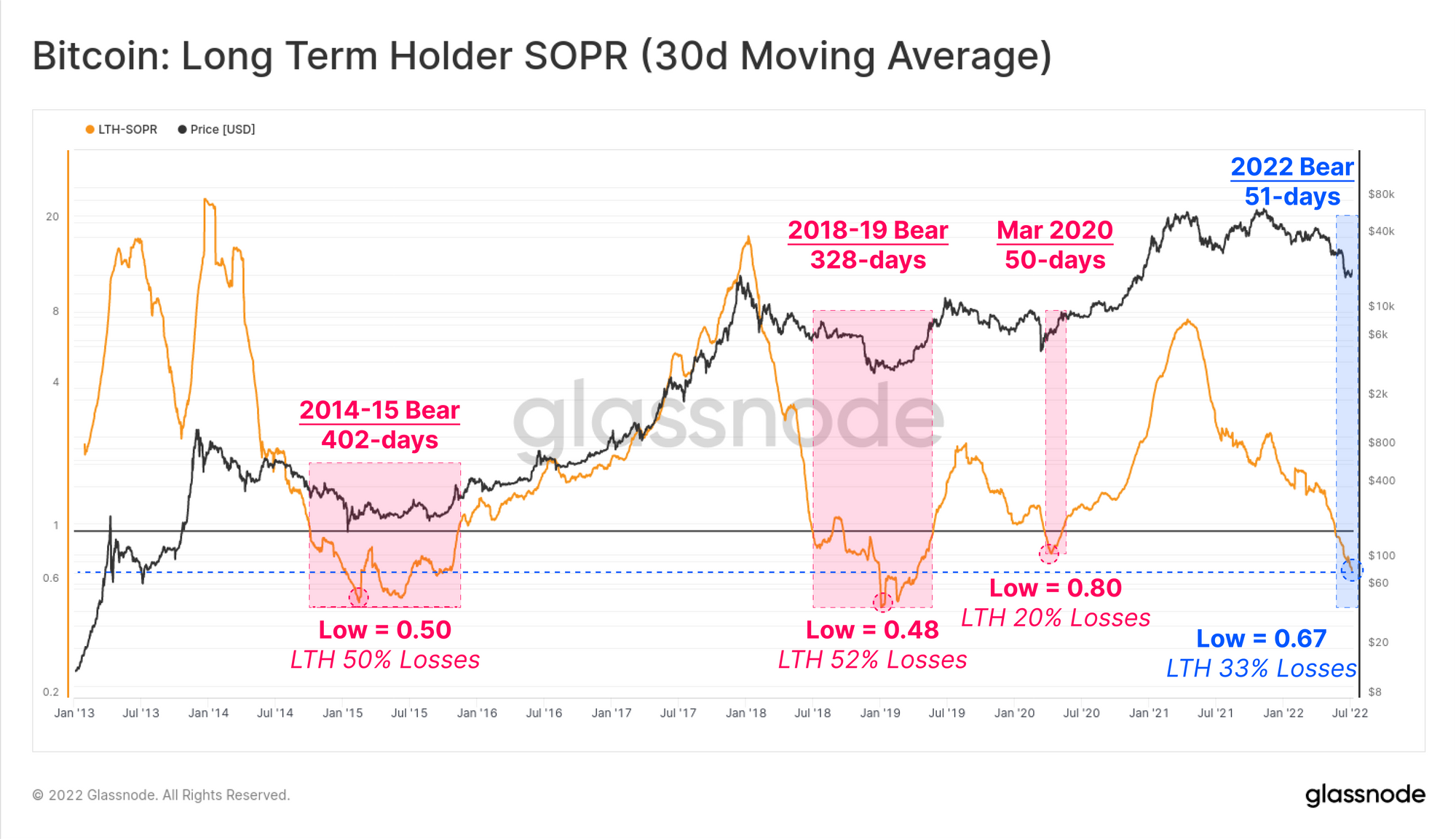 While volumes have declined on both the retail and institutional fronts, it notes that on average, long-term holders are 14 percent in the red: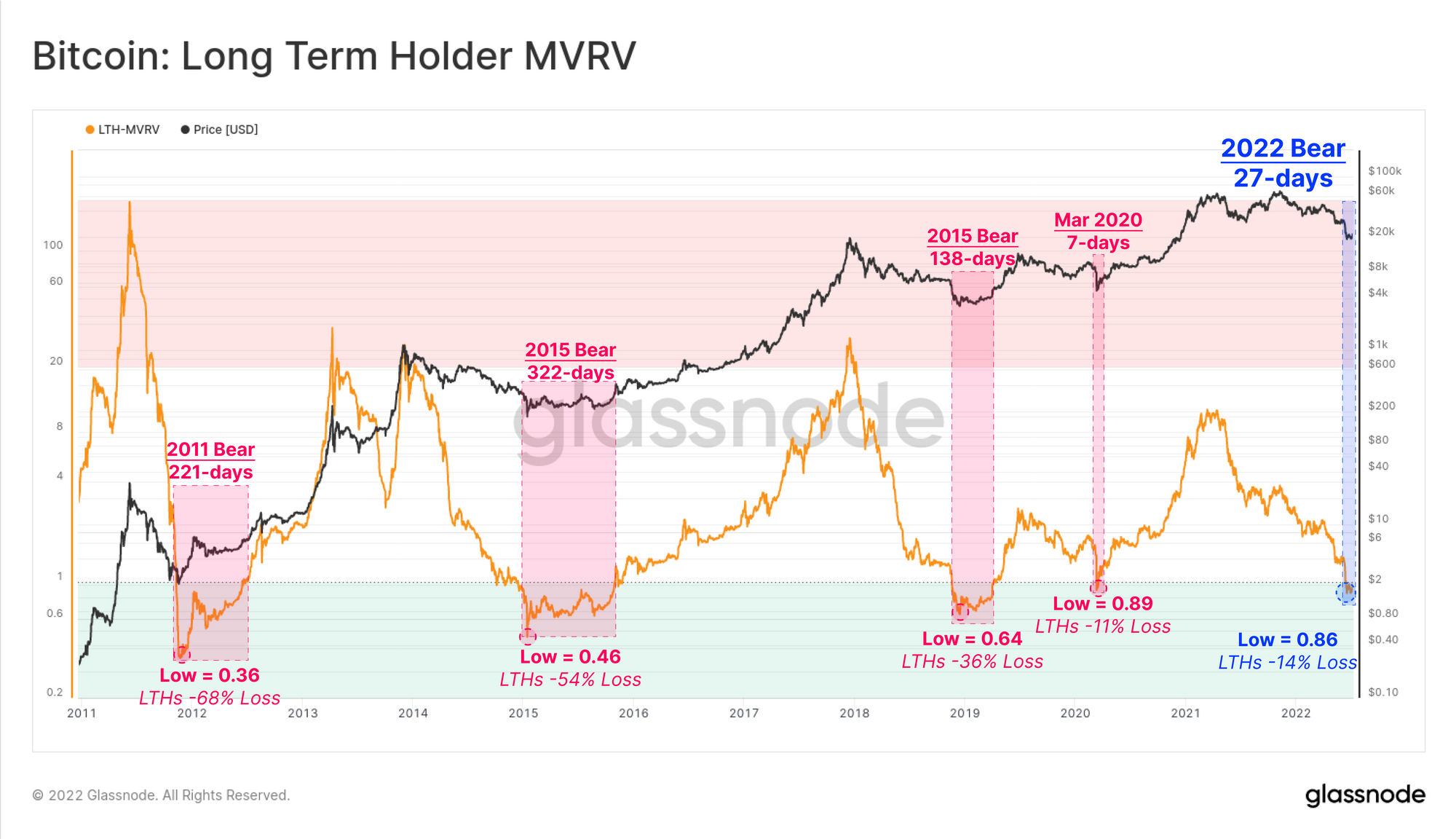 Notwithstanding weak price action and significant macro headwinds, "shrimps", defined as addresses holding less than one bitcoin, have been scooping up coins at a record rate:
At the same time, the Lightning Network capacity just hit an all-time high of 4,200 BTC, offering some welcome good news against a rather pessimistic backdrop.
Disclaimer: The content and views expressed in the articles are those of the original authors own and are not necessarily the views of Crypto News. We do actively check all our content for accuracy to help protect our readers. This article content and links to external third-parties is included for information and entertainment purposes. It is not financial advice. Please do your own research before participating.